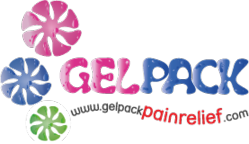 "Help Yourself and Someone Else"
(PRWEB) November 21, 2012
Family Pain Relief Products Inc. is dedicated to providing pain relief to everyone: new moms, chronic pain sufferers, weekend warriors, baby boomers, kids and even family pets. Everyone at some time suffers from temporary pain. We at Family Pain Products researched existing gelpack therapies and concluded there had to be a better way. After years of design and testing, the unique "Frosty" line of gelpacks was created. Shaped like no other, our gelpacks are contained within a secure thermoplastic shell for protection and storage, and include a medical grade cloth barrier for use on the skin. Frosty gelpacks can be used hot or cold so its like getting two products for the price of one. The patent pending petaloid design allows the Frosty gelpack to be form fitted to any body part and can be used from head to toe. We know of no other gelpack which is so versatile and provides so much comforting relief.
We at Family Pain Products understand pain..pain of all types. We care about the human condition and want to give back to others who are suffering, so our mission statement is "Help Yourself and Someone Else". With every Frosty gelpack sold we will donate $1.00 to a different charity of the month. We invite our customers to tell us about their favorite charity by contacting us at service(at)gelpackpainrelief(dot)com.