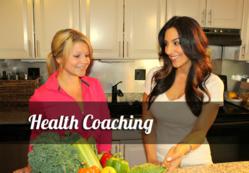 Chicago, IL (PRWEB) November 20, 2012
Jessica Marie attended The Institute for Integrative Nutrition of Columbia University's Teacher's College and traveled back and forth between Chicago and New York City for a year until her degree was complete. Jessica started the Complete Health Education Wellness, known as CHEW as a result of her training.
CHEW encourages a lifestyle change rather than diets and what you put into your body. Personal experience and other health related issues lead CHEW to develop new and exciting corporate wellness programs, employee health programs and personal natural healing opportunities and education.
Recently CHEW founder Jessica, was interviewed about her own personal experiences and how those experiences have influenced, along with her education and training, CHEW's wellness programs.
For more information on the interview, click on the link: http://news.medill.northwestern.edu/chicago/news.aspx?id=210083
About CHEW
CHEW (Complete Health Education and Wellness) was founded by Jessica Marie, a Certified Health Coach and Healthy Living Expert. Providing holistic health and wellness for individuals since 2007, Jessica Marie strives to give people healthy lifestyles whether they are at home or in the workplace. CHEW offers health programs, interactive workshops, and Chicago Food, Fitness & Fun Tours for individuals and corporations.
For more information about CHEW, call the company at 773-717-2439(CHEW) or visit the website at http://www.jmchews.com.