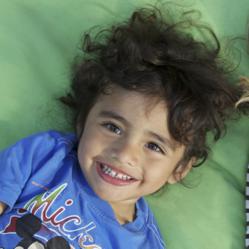 "This event is a wonderful opportunity for Connections For Children to partner with local businesses to celebrate children and families at this special time of year."
-Lisa Daggett, Fund and Business Development DIrector
Santa Monica, Calif. (PRWEB) November 20, 2012
Leading book and entertainment retailer Barnes and Noble will host a fundraising book fair on Sunday, November 25 from 10 a.m. to 6 p.m. The event will take place at their Third Street Promenade store, located at 1201 3rd St. in Santa Monica. A percentage of net sales from the charity event will be donated to Santa Monica child care and early education experts Connections For Children.
In addition to shopping for a cause, families and children are invited to participate in arts and crafts and storytelling time from 11 a.m. to 5 p.m. Throughout the free event, Connections For Children volunteers will offer holiday themed gift-wrapping for donations.
People unable to attend the Bookfair can support Connections For Children by shopping online at BN.com/bookfairs from November 25 to November 30, 2012. Checkout code is #10936615.
Lisa Daggett is the Fund and Business Development Director at Connections For Children. "This event is a wonderful opportunity for Connections For Children to partner with local businesses to celebrate children and families at this special time of year," she said, "The exciting Third Street Promenade is the perfect place to kick off the holiday shopping season, so we're anticipating a great event."
Since 1974,Connections For Children has provided referral services to families and professional development to childcare providers, helping over 4,000 Westside and South Bay families on average each year. The agency's goal is to prepare children for success through high quality childcare and early education.
To learn more about Connections For Children and their services, visit http://www.connectionsforchildren.org. For more information about the Barnes and Noble Book Fair, contact Lisa Daggett at lisad(at)cfc-ca(dot)org or (310) 452-3325 ext. 211, or Shane Pangburn, Barnes and Nobel Community Relations Manager, Third Street Promenade at crm2575(at)bn(dot)com or (310) 260 0158.