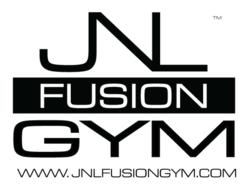 JNL Fusion is the hottest workout method to date, and now the exclusive opportunity to own and run a JNL Fusion Gym is here. Visit www.JNLFusionGym.com
Miami, Fl (PRWEB) November 20, 2012
[JNL Fusion is named one of the world's top fitness trends because it has most of the major characteristics of what is predicted to be in demand in the New Year and beyond.
With this method now available in an exercise DVD program, many Personal trainers are wanting to be certified in this method.
With the rapid growth of the JNL Fusion Method on a global level, the exclusive opportunity to open a free standing JNL Fusion Gym has now become available. There is a lengthy application process at http://www.JNLFusionGym.com
The creator of the JNL Fusion Workout method Jennifer Nicole Lee stated "We saw the strong demand of current and future gym owners wanting to truly embrace this method by having their own JNL Fusion Gym. The idea is both brilliant and solid, due to the fact that the JNL Fusion method is a highly sought after workout method, and that a JNL Fusion Gym has little overhead. A JNL Fusion Gym is truly a small studio area, with mirrors, and small to medium size hand weights. A JNL Fusion Gym owner also has the benefits of utilizing a small space for maximum impact, rent would be low, staffing is minimal, and the return on investment huge. With our JNL Fusion Infomercial now airing globally, we have seen a world wide demand. We are thrilled to see millions really enjoy this highly effective, challenging yet fun method."
The JNL Fusion Method has five major components of what top fitness experts and forecasters state are what the fitness consumer mostly values in a fitness training method. The top four most important characteristics that the best health and wellness industry leaders stated, that are also major components of the JNL Fusion method, are the following: an exercise program that increases the education of fitness professionals, an exercise method that aids in rapid yet long lasting weight loss, strength training using lighter weights or a personal own body weight, a practice that can be done in a small space, and lastly functional fitness, a kind of program that focuses on improving the ability to do every day activities.
The JNL Fusion Management team led by Jennifer Nicole Lee is adamant about educating its top elite Master Trainers. Each year, JNL hosts her Annual JNL Fusion World Conference in Miami, Florida, where hand selected applicants are chosen to attend and work with her one on one. She certifies only a handful of personal trainers and fitness enthusiasts each year, making sure that she recruits the top Master Trainers in the world. In 2012, JNL has confirmed she will be going "on tour" with the method, stopping at major cities to recruit and train future Master Trainers. "Educating and keeping my master trainers motivated are my passions. Training and being inspired to me go hand in hand."
Trending elements in the fitness industry in 2012 have shown to be an exercise program that aids in fast yet safe and long lasting permanent weight loss, which JNL Fusion has a proven track record. "I myself am a weight loss success story, and I have kept off the 80 lbs plus with my own JNL Fusion method." Records show a countless amount of people losing weight on this program. But JNL states "its not only about losing weight, but gaining stamina, energy, endurance, and a new identity as an athlete. This is why the weight loss sticks, and JNL Fusion trainers and lovers of the method never gain their weight back.
JNL Fusion also focuses on another major trend in fitness for 2012, which is strength training using lighter weights or a personal own body weight. The equipment needed for the JNL Fusion method are a small pair of dumbbells, a cordless rope, or jump rope, a 30 second timer, and of course your own body. "Your own body weight is what JNL Fusion focuses on when performing the signature trademark plyometric moves which super spikes your metabolism". With JNL Fusion, there is no need for big bulky equipment. Plus, many don't want to look like a bodybuilding, but have functional muscle.
Space is and always has been an issue for working out. With JNL Fusion, all that is needed is a small room, living room, bedroom, or small gym area. "Realistically JNL Fusion can be done anywhere, anytime-at a park, in one's bedroom, on a balcony, on the beach, even in your hotel room when you travel. This is why it works, and also many of my European clients love it, since their flats, apartments and homes tend to be smaller in some areas."
Lastly, JNL Fusion is predicted to be a superior training method due to it focusing on functional fitness. These kinds of programs focus on improving your ability to do activities that many encounter in everyday life, leveraging strength training to boost balance, coordination and power. JNL explains it this say, stating "Functional training is superior because many people don't "Zumba" or dance at work, at home or at school but they do lift heavy bags, bring in the groceries, carry their kids up stairs, or have to bent over to pick up items. This is why JNL Fusion will not only make you stronger while you work out, but for your everyday life to dos-thus making you a better mom, better dad, wife, husband, office worker…plain and simple, JNL Fusion will make you perform better in your life as it makes you more efficient, effective and yes, 'Strong is the New Skinny" as I always have said".