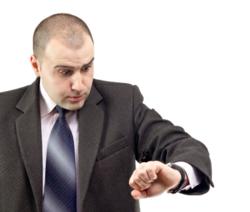 Clarkston, MI (PRWEB) November 20, 2012
Kastler Consulting Group today announced a strategic financial offering to help more consumers achieve financial wellness. The "Personal CFO" service offering is Kastler's most recent entree to helping individuals of all demographics to achieve financial wellness. Recently Kastler has announced budgeting coach services and the "Family Financial Solution Series" targeted at families in the low to mid-income levels. The new "Personal CFO" services is clearly targeted at professionals such as lawyers, doctors, and small business owners.
Just what is a "Personal CFO?" Much like a business needs professional finance personnel to operate the firm's finances, a Personal CFO will assist clients with their strategic and tactical personal finances. Everything from strategic goals to day-to-day budget planning and bill pay services, Kastler Consulting Group with their budgeting coach team and partnership with Levanto Financial, now have the capability and reach into the financial and budgeting planning for upper income individuals.
Kastler's experience in personal coaching services, cash-flow planning software, and thought leadership with do-it-yourself tools, is the perfect compliment to Levanto Financial's experience in bill-pay concierge services – a "nice to have" for today's busy professional. In fact many professionals can't live without this type of service. Levanto Financial has served over 10,000 clients with Personal CFO services. Clients' experience an average annual savings of $13,000, 10 percent improvement in credit scores, a 34 percent reduction in credit card debt, and virtually eliminated late fees or penalties.
Says Michael Kastler, Founder of Kastler Consulting Group, "With our existing tools and services combined with Levanto's Personal CFO services, we're able to offer the most complete personal financial, budgeting, and wellness plan for virtually any client. From a single mom with limited income to a busy professional with plenty of income, there's a need to help them manage what they have and get them to their next aspired goal, all the while saving them time and money."
About Kastler Consulting Group
Kastler Consulting Group, LLC is a Michigan-based company with a mission of "Building Stronger Individuals, Communities and Businesses," through financial literacy and financial wellness tools and services.
Michael T. Kastler is the founder, a Budgeting Coach, developer of the Family Financial Solution Series, and author of a personal finance book, "Get a G.R.A.S.P. on Your Budget and Your Cash." His budgeting money tips blog that helps individuals become financially literate, debt free and meet their financial goals can be found at http://www.budgetingmoneytips.com