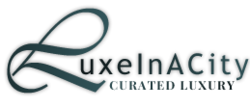 a curated list of luxury hotels in NYC to watch the Macy's Thanksgiving Parade
MONTREAL, Quebec (PRWEB) November 20, 2012
The Macy's Thanksgiving Day Parade in New York City started in 1924. Since then, it's become one of the largest celebrations in the country. About three million people line the parade route in New York, while another 44 million watch at home.
An option for those that want to be in the center of the action without embracing the cold weather is staying at a premium hotel with great views of the parade route. LuxeInACity has carefully selected the best luxury hotels to watch the Thanksgiving Day parade. Here are the top five:
Mandarin Oriental: The luxurious Mandarin Oriental Hotel offers rooms with a bird's eye view of the Thanksgiving Day Parade. Additionally they offer packages to enhance the experience. The "I Love a Parade" package includes access to the Mandarin Ballroom on the day of the parade and a seasonal welcome amenity. Rates start at $1,025.
6 Columbus: Located conveniently in Midtown, this luxury hotel is a perfect option for watching the parade. The sleek rooms and upscale ambience make it an ideal way to watch the parade in style. If your room for the night doesn't have a view you can always watch the parade from the rooftop deck.
Trump International Hotel – The 176-suite hotel has floor to ceiling windows and superb views of the parade route. Additionally, they offer a Thanksgiving VIP Package, which includes a one-bedroom executive view suite and two front row tickets to view the Macy's Day Parade.
Hilton New York: The Hilton offers a prime location for the Thanksgiving Day parade. They offer three different room packages with views of the parade starting at $509 per night.
JW Marriott Essex House New York –Located in Central Park South, this historic hotel opened in 1931. That's less than 10 years after the Macy's Thanksgiving Day parade started. Since then, this Art Deco building has been an ideal place to watch the parade. When booking a room ask specifically for Thanksgiving Day Parade rooms.
About LuxeInACity.com
Launched in 2011 and with corporate headquarters in Montreal, Canada and Gothenburg, Sweden, LuxeInACity is a curated luxury & travel magazine that gives affluent travelers & consumers the insight on the very best. With our four luxury sections — City Guides, Blogs, News, Videos — luxury aims to curate the world, one luxury brand at a time.