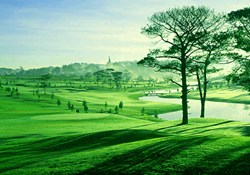 There are various attractive tours for people when booking tour here with discounted price.
(PRWEB) November 20, 2012
To meet the high need of tourism, many travel agencies have been emerging recently. However, Smile Travel Vietnam is assessed as the most reliable and highly-qualified one. Well-known for the high quality of services, the company is also popular for its special promotion programs launched at the end of the year. Therefore, now is the time for tourists to get big offers in such services as tour packages, hotels, visas, and air tickets. Cheap Tours in many beautiful spots can be range from 1-day packages to one- month packages. For most visited destinations like Da Lat, there is a discount up to 50% for each tour package. It is worth booking since tourists will never get a chance to reach such a travel paradise in Vietnam with just a small budget.
As a matter of fact, Da Lat lures thousands of international tourists every year. And this number is likely to increase in the upcoming time when the city's tourism infrastructure is upgraded and many hidden charms are discovered.
About 300 Km from Ho Chi Minh City, Da Lat is a different world compared to the other cities of Vietnam. Distinguished from other cities, Da Lat is fresh and peaceful with a wonderful natural landscape, delicious unique cuisine, friendly local residents, cool air and gentle pace of life. Indeed, the city has the cool climate and favorable weather all around the year. Here people cannot see the heat in summer and the tropical coldness in winter. Therefore, it has long been regarded as the city of eternal spring. It is such a common destination for travelers that people often say: "Missing Da Lat in Vietnam tour is like skipping Eiffel Tower in Paris tour".
Located on Langbian Highland at the elevation of 1,500 meters, Da Lat originates from the hill tribes of the region. It was first explored in the late nineteen century and has been the vacation choice for tourists, especially among honeymooners. It is interesting for tourists to visit traditional villages, abseiling down pristine waterfalls, and cycling through pine forests. That is the time when they can full enjoy the heaven beauty of the place. Tourists shouldn't skip such great places as Love Valley, Xuan Huong Lake, and Da Lat Botanical Garden. With their own enchantments, these places deeply impress on people who have visited. Besides, Da Lat is famous for its various charming lakes and waterfalls those signify a stream of cool fresh water surrounded by evergreen forests such as Xuan Huong, Than Tho, Tuyen Lam Lake and Preen, Camly, Damri falls.
A special thing that makes the perfect picture of the city is its architecture. Used to be the capital of the Federation of Indochina, Da Lat has the enternal beauty of French architecture. When coming here, tourists will have chances to visit Emperor Bao Dai's Palace, the Buddhist Pagodas, and well-preserved French villas. Da Lat also owns the reputation of resort town with a wide of wooden villas, health spas and elegant hotels.
The outstanding note that makes tourists interested in is coffee. Vietnam's coffee is well-known all over the world for its delicious flavor. Yet Da Lat is one of the cradles of coffee making art. There is nothing better than having some coffee while relaxing in the cool fresh air of the morning in Da Lat. The natural and peaceful of things in Da Lat were seemingly born to help people escape from the noisy and tiring life.
Just with $25- $40, tourists can have a full day of interest for a tour in Da Lat, even from $15 - $22 for a trip on bike around the city. There are various attractive tours for people when booking tour here with discounted price. Customers can get access to Da Lat Packeage Tour to browse and choose their favorite options.