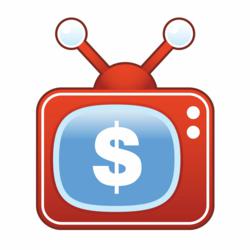 The average market price for fake Youtube Views is about $3 per 1000, and the price goes down for larger quantities ($1500 for 1 Million views)
New York, NY (PRWEB) November 21, 2012
The once well-kept secret of people buying Youtube views has emerged in 2012, thanks to major media outlets who made public that businesses like Ticketmaster, musicians like Lady Gaga, and even politicians like Obama buy Youtube views, Twitter followers and Facebook likes to increase their popularity online.
How is is this possible? How can people cheat Youtube?
Mark Johnson, manager of Buy-More-Fans.com, reveals the trick of the trade: watching videos from different IP addresses.
According to Wikipedia, an Internet Protocol address (IP address) is a numerical label that identifies your computer and your location. Anyone can surf the net anonymously using temporary IP addresses, all they need to do is to input the IP number in their browser proxy settings. Endless lists of IP addresses are provided for free on a daily basis from websites like HideMyAss.com.
How does this relate to Youtube? Anyone can watch their own Youtube videos manually using different IP addresses each time, to artificially increase their Youtube Views. This would be a very time consuming process, so some programmers created softwares to automate the process.
Up until mid-2012, low-cost softwares, commonly called 'bots', were being sold on the public market, the most popular one being 'Magic Views', which could deliver up to 20 Million Youtube views in one day.
This caused problems for Youtube, as many low-quality videos were rising in its search results, as well as in the 'Most watched videos of the day' section of their site. As of today, Youtube has gone smarter and updates its view count algorithm regularly. These regular updates eliminate any form of public software that could cheat views, as they become obsolete as soon as the next update comes.
Businesses like Buy More Fans use custom softwares that need to be re-programmed about once a month to keep up with Youtube's updates. Although this practice is against Youtube terms of service, users buying views do not get banned nor get their account deleted, and Youtube partners displaying ads on their videos will simply not get paid for the ads appearing on fake views.
The average market price for fake Youtube Views is about $3 per 1000, and the price goes down for larger quantities ($1500 for 1 Million views).