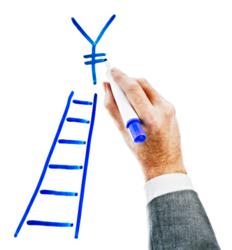 Japan continues to be in an economic abyss, void of any GDP growth.
New York, NY (PRWEB) November 20, 2012
In a recent Investment Contrarians article, editor and financial expert George Leong reports that Japan recently stated that its gross domestic product (GDP) growth contracted 0.9% in the third quarter, or 3.5% on an annualized basis. Despite producing some of the top brands in the world in electronics and cars, along with an efficient workforce and technological innovation, Leong notes that Japan appears set for another recession since GDP growth is estimated to fall in the fourth quarter. (Source: "Japan Economy Shrinks 0.9% in Third-Quarter, Points to Recession," CNBC via Reuters, November 12, 2012.)
"Japan continues to be in an economic abyss, void of any GDP growth. There's minimal growth and the country is mired in a multi-decade-long comatose state; it requires major resuscitation," states the Investment Contrarians expert. "The problem is that Japan's government has pushed expansive fiscal and monetary policy to try to re-ignite what used to be the pearl of the orient; but so far, it has probably helped to prevent a deep recession, rather than drive GDP growth."
Leong points out that Japan's interest rates have been at zero percent since 2010, and the high point for interest rates since 2005 was a rate of just over 0.5% in 2007. (Source: "What is the Japanese yen (JPY)?," GoCurrency, last accessed October 22, 2012.) Leong notes that the country has seen extremely low interest rates for the last seven years, but not much has improved with the country and GDP growth.
Leong reports that there is declining consumer spending in Japan, and in September, Japanese exports fell 10.3% year-over-year with the deficit rising to around $7.2 billion, according to Japan's Finance Ministry. (Source: "Japan trade hit by Europe crisis, China tensions," Associated Press, October 22, 2012.)
"Japan is blaming the stagnant GDP growth on the stalling in Europe, and the high level of the yen and its impact on exports," explains Leong. "The higher value of the yen makes business tough for Japanese exporters, and it is preventing an export-led recovery for the Japanese economy."
And just like the U.S., Leong notes, Japan's GDP growth is driven by domestic private consumption that accounts for about 60% of the economy.
"The problem is that consumer spending is down, as the country's unemployment rate hovers at over four percent," concludes Leong. "In 1980 and 1990, a mere two percent were unemployed, according to GoCurrency."
To see the full article, and to get a real contrarian perspective on investing and the economy, visit Investment Contrarians at http://www.investmentcontrarians.com.
Investment Contrarians is a daily financial e-letter dedicated to helping investors make money by going against the "herd mentality."
The editors of Investment Contrarians believe the stock market and the economy have been propped up since 2009 by artificially low interest rates, never-ending government borrowing, and an unprecedented expansion of our money supply. The "official" unemployment numbers do not reflect people who have given up looking for work, and are thus skewed. They believe the "official" inflation numbers are also not reflective of today's reality of rising prices.
After a 25- to 30-year down cycle in interest rates, the Investment Contrarians editors expect rapid inflation caused by huge government debt and money printing will eventually start us on a new cycle of rising interest rates.
Investment Contrarians provides unbiased research. They are independent analysts who love to research and comment on the economy and investing. The e-newsletter's parent company, Lombardi Publishing Corporation, has been in business since 1986. Combined, their economists and analysts have over 100 years of investment experience.
Find out where Investment Contrarians editors see the risks and opportunities for investors in 2012 at http://www.investmentcontrarians.com.
George Leong, B. Comm., one of the lead editorial contributors at Investment Contrarians, has just released, "A Problem 23 Times Bigger Than Greece," a breakthrough video where George details the risk of an economy set to implode that is 23 times bigger than Greece's economy! To see the video, visit http://www.investmentcontrarians.com/press.