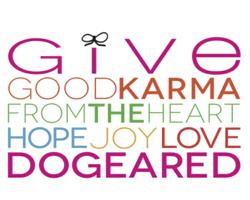 Charm Dynasty evolved as we started to think about ways to celebrate the Year of the Dragon…..
Los Angeles, CA –
November 20, 2012 (PRWEB) November 20, 2012 -- Dogeared Jewels & Gifts, a trendsetting fashion accessories brand known for its cool California aesthetic and innovative designs, is proud to announce the launch of State of Mine – a jewelry collection featuring 10 personalized state charms. The new collection joins Charm Dynasty, a fun assortment of Chinese Zodiac animals that launched earlier this month.
With huge success and attention on Dogeared's original I Love California concept necklace, a high volume of customer requests came in from proud residents of other states. With an all-new look and card design, Dogeared's State of Mine collection makes its debut on Dogeared.com November 29th, introducing charms for Florida, Georgia, Illinois, Michigan, New York, Ohio, Oregon, Pennsylvania, Texas, and Washington, each on their own custom card. Each necklace is available in sterling silver ($48) and gold dipped ($58).
In addition to State of Mine, Dogeared celebrates The Year of the Dragon by launching a complete Chinese Zodiac collection, Charm Dynasty. Overflowing with fun and unique energy, these tiny charms have big character – personalizing individuals' inner animal based on their year of birth. Whether you are the Year of the Horse, Monkey, Dog, Sheep, Rooster, Pig, Rat, Ox, Tiger, Dragon, or Snake, Dogeared captures your spirit in these 16" necklaces. Each necklace is presented on a custom card and is available in sterling silver ($48) and gold dipped ($58).
"Our State of Mine collection began with our very popular California state charm. People always wanted to know when we'd get around to making a charm for their home state – so that got the ball rolling there," commented Marcia Maizel-Clarke, Dogeared founder and designer. "Charm Dynasty evolved as we started to think about ways to celebrate the Year of the Dragon…..we are ALWAYS looking for new reasons and occasions to celebrate, and the Chinese zodiac symbols offered another opportunity to create jewelry that is really personal. That's what Dogeared is all about – finding ways to celebrate the unique spirit of each person."
Dogeared Jewels & Gifts offers hundreds of gifts for special occasions. All are designed by Dogeared and handcrafted in their Los Angeles studio.
"Handcrafted and 'Made in the USA' has been the heart and soul of who we are and what we do for over 20 years. By carefully handcrafting every piece, each Dogeared jewel has a story to tell... and being handmade with love is at the core of all of them."
Dogeared, a Certified B Corporation, is committed to reducing its environmental impact and supporting its employees and community. All sterling charms are handcast using recycled silver, and catalogs, cards, and packaging are printed on mixed sources. The company works with domestic suppliers and casters who share their environmental commitment. All the jewelry and gifts are handcrafted in Dogeared's Southern California studio.
Dogeared Jewels & Gifts
Designer Marcia Maizel-Clarke founded Dogeared Jewels & Gifts over 20 years ago in Southern California. Originating word jewelry, she began creating beautiful pieces with the purpose of putting positive, peaceful, and loving energy into the world. This energy has always included being kind to the planet, handcrafting all the jewels and gifts in California, and working with non-profit organizations sharing a vision of a better world. Dogeared's unique, custom-cast jewels are regularly featured in fashion, lifestyle, and celebrity publications, in films and on television shows. Trendsetting retailers around the world, including Nordstrom, Neiman Marcus, Bloomingdale's, Fred Segal, and ABC Home, all carry Dogeared. Dogeared is a certified B Corporation. Please visit http://www.dogeared.com for Dogeared's online flagship store. For wholesale information, visit http://www.dogearedwholesale.com.