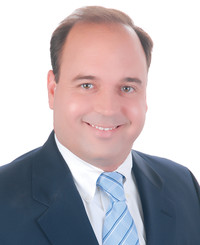 I'm proud to be a part of this exciting event, celebrating our young people and their accomplishments
Lake Worth, FL (PRWEB) November 21, 2012
On Saturday, November 17, Nuestra Belleza Hispana, Palm Beach County's most famous Latin beauty pageant, held its Grand Coronation Night, crowning this year's winner. Local insurance agent Ken Magaro was a Platinum sponsor of the event, supporting the pageant at the highest level.
"I'm proud to be a part of this exciting event, celebrating our young people and their accomplishments," said Ken. "I'm committed to helping our Palm Beach County to be a great place to live, and Nuestra Belleza Hispana is a wonderful expression of our vibrant community."
This year Nuestra Belleza Hispana, or Our Hispanic Beauty, celebrates its tenth anniversary, showcasing the talent, charisma, and values of young Hispanic women. The pageant gives them the opportunity to hone their poise and talent before performing on the grand stage in front of the South Florida community.
As part of his sponsorship, Ken served the pageant by participating in the events running up to the big day. On Tuesday, November 13, Ken presented a seminar on financial literacy to the contestants of Nuestra Belleza Hispana.
"It's so important that these talented young people get off on the right track with their finances," Ken said. "My agency is dedicated to advising people every day on how to manage risk and plan for the future, and I'm grateful for the opportunity to help provide critical information to the contestants."
Ken also participated in the practices, attended an International Picnic, and presented a half-hour radio show on 1190 AM radio as part of the pageant events. On Saturday, he attended the start-studded pageant, which drew contestants from all over Latin America. Latin Grammy-winner Amaury Gutierrez and Yeyo Vargas also performed for the guests.
Ken Magaro's agency is located at 5500 South State Road 7, Suite 108, Lake Worth, Florida. They are available at (561) 968-6522, as well as on Facebook.