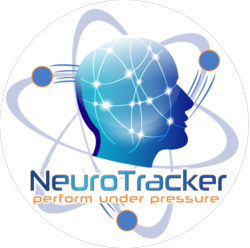 Make effective tactical decisions and identify threats
Tampa, Florida (PRWEB) November 20, 2012
US Special Forces operate in some of the most dangerous areas of the world, pulling off high stakes missions where split-second decisions are the difference between life and death. To achieve this, commandos need to have a clear head, think fast and be able to react quickly to events as they develop. NeuroTracker training will be used to improve attention and decision-making under pressure, while also training soldiers to improve their ability in other combat-specific skills.
Army and Navy Special Forces members will, starting December, be using the NeuroTracker 3D virtual training system to improve their ability to take in information even when events are moving fast and the action is chaotic.
"The system shall train the individual's ability to better track multiple targets under pressure," says the announcement from the US Special Operations Command (USSOCOM) "so that more time is available to make effective tactical decisions and identify threats."
NeuroTracker is used in the NFL, NHL and with NCAA Division I football programs to train athletes by having them track multiple moving targets in an immersive 3D space, using motion tracking and virtual interaction for a full-on mental workout. This activates and trains the same brain functions that are used when tracking fast-paced action in sports and chaotic combat scenarios, improving the brain's ability to process what is going on.
"We are extremely pleased to be working with US SOCOM on this training program," says Jean Castonguay, CEO of CogniSens the company behind NeuroTracker, "in helping Special Forces operatives make judgements quickly, follow action fluidly and regulate emotions to maintain focus we believe that NeuroTracker can make a difference."
In addition to decision-making training, NeuroTracker will also be "as a profiling tool"– gauging how well the brain can cope with the extra activity and information. This is crucial information for knowing if an individual's brain can integrate the mental demands of both fast-moving action and the maintenance of high level performance in other skills too.
"NeuroTracker is, at its core, based on solid science", says Jean Castonguay, "and we hope to help SOCOM members condition their awareness and decision-making, while also providing insights into their overall mental condition and ability to fully integrate their skills."
About CogniSens:
CogniSens is a Canadian company based in Montreal; working with leading scientists, it develops attention training and measurement technologies. Their flagship product is NeuroTracker, which is designed to improve focus, attention and decision-making under pressure. See below for more details: