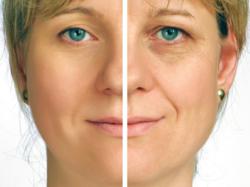 Carole Gardner, the owner of Supreme Skin states " The science of anti aging skin care is creating exciting alternatives to choosing drastic solutions, such as injections, or surgery to rejuvenate the skin
Asheville, NC (PRWEB) November 20, 2012
Every day, our skin gets exposed to various external factors, such as wind, free radicals, stress, harsh weather, and the UV (Ultraviolet) rays from sunlight. With time, the daily damage builds up – and ultimately starts to make the skin look older: age spots, discolorations, and wrinkles are the most general signs of aging. Underlying the aging process is the loss of collagen and elastin.
Fortunately, there are alternatives to help reverse the signs of aging. Supreme Skin's anti aging microcurrent skin care treatments are reversing the aging process in a non-invasive way. Skin can be toned, tightened and balanced by delivering a gentle current into the skin that stimulates the muscles.
Personalized and professional skin care consultation helps clients achieve results of more youthful looking skin with microcurrent treatments combined with the latest information and processes for more youthful skin.
Carole Gardner, the owner of Supreme Skin in Asheville, NC states, "The science of anti aging skin care is creating exciting advancements, and there are excellent alternatives to choosing drastic solutions, such as injections, or surgery to rejuvenate your skin. Less invasive procedures such as microcuttent technology are effectively used to produce actual results you can both feel and see."
Supreme skin provides a Non-invasive anti aging skin care service in Asheville, NC that produces results that are truly visible immediately as an alternative skin care plan.