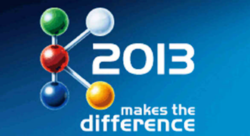 This important investment testifies our commitment to the market of flame retardants. The quality of zinc stannate produced in the new plant will meet the requirements of the most sophisticated applications.
(PRWEB UK) 20 November 2012
Società Chimica Larderello S.p.A. is an Italian based chemical company who, having been established since 1818, are the only European producer of boron speciality products; as such supplying a range of industries from nuclear and electronic to chemical and pharmaceutical in over 50 countries. The company produces 2 main groups of products; special boric derivates (including the brand names Borowood®, Zinborel® and Foliarel®) and special fertilizers (FertiGobal®).
Joseph Storey & Co. Ltd is a Lancaster, UK based chemical manufacturer, producing, in particular, the STORFLAM range of products. Based on Inorganic Borate and Stannate chemistry, the products produced by the company are widely used as flame retardants to meet increasingly tight legislation.
Speaking on the acquisition, Paolo Bonini, Managing Director of Società Chimica Larderello said, "We acquired Joseph Storey because of its long experience in making high quality polymer additives. Its range of products is a complementary fit to ours. Now we can approach the market with a wider range of flame retardant and smoke suppressant products, and offer concrete solutions to our customers."
Both Società Chimica Larderello and Joseph Storey have long and proud histories in the chemical industry, with Società Chimica Larderello being the oldest worldwide producer of borates. Both companies were pioneers in the production of zinc borate and their brands are very well recognized and respected in the market.
The acquisition of Joseph Storey by Società Chimica Larderello marks the two companies joining forces to complement each others' products to offer a wider range of flame retardant and smoke suppressant products to customers. By acquiring Joseph Storey, Società Chimica Larderello are showing their commitment to offering a wide range of solutions to their clients and in continuing to hold their position as the world's leading manufacturer of borate based products.
Società Chimica Larderello is proud to announce the construction of a new zinc stannate plant in Larderello, Italy. The new plant, designed with state-of-the-art technology, is expected to become fully operational in March 2013. "This important investment" – said Paolo Bonini, Managing Director of Società Chimica Larderello – "testifies our commitment to the market of flame retardants. The quality of zinc stannate produced in the new plant will meet the requirements of the most sophisticated applications."