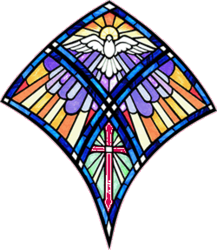 It's surprising to find that younger Catholics appear to be significantly more traditional than older Catholics when it comes to following the requirements of their faith for funeral arrangements
Newark, NJ (PRWEB) November 21, 2012
The vast majority of U.S. 'Baby Boomer' Catholics (ages 45+) considers themselves to be very knowledgeable about the requirements of a Catholic funeral. However, according to a survey released today by the Archdioceses of Newark, New York, and Hartford, CT, and conducted by Harris Interactive, younger Catholics (ages 35-44) are, in fact, more knowledgeable of these requirements.
In particular, younger Catholics are overwhelmingly more likely to know that the required elements of a Catholic funeral should include:
Funeral Mass (90% v. 78%)
Vigil or wake service (54% v. 41%)
The Archdioceses of Newark, New York, and Hartford, CT, commissioned Harris Interactive to field this study, which was conducted online between August 17 – September 10, 2012 among a nationwide cross section of 1,007 U.S. Catholics ages 35+.
It's surprising to find that younger Catholics also appear to be significantly more traditional than older Catholics when it comes to following the requirements of their faith for funeral arrangements. For example, younger Catholics (35%) are considerably more likely than their older counterparts (24%) to prefer the traditional full casket in-ground burial.
"The Catholic cemetery is an integral part of the Church, a visible sign of the bond between the living and the dead in the Communion of Saints," said The Most Reverend John J. Myers, Archbishop of Newark. "Yet sadly, the results of this survey give all of us involved in this important ministry – clergy and laity alike – much to think about in terms of re-emphasizing specific elements of Catholic burial traditions.
"For example," the Archbishop continued, "a significant number of younger Catholics appear to understand and embrace the traditional elements of Catholic burial, but some who would consider cremation also believe that they can scatter their remains – an act not in keeping with Catholic belief. Also, we've learned from this survey that many Baby Boomers, who grew up in a time of changing perceptions generally in our society, do not have as strong an understanding about Catholic burial requirements as we thought. Since this group is now involved in participating in or actually making arrangements for their older parents and relatives, we need to make special efforts to show how a reliance upon God and our Catholic traditions can help them persevere in this most difficult time."
Continuing the Journey
When it comes to making decisions about burial preferences, the survey revealed several interesting findings. While three-out-of-five U.S. Catholics (62%) would be interested in pre-planning their burial, only 11% have actually done so. Of those 11%, just under half (45%) have actually pre-paid for their funeral arrangements.
Financial concerns seem to be the primary reason when it comes to the disinterest in pre-planning as 30% of those who have not yet pre-planned their burial cited this as the underlying cause. Lack of serious thought about burial preferences was a close second with 27% of Catholics who have not yet pre-planned their burial feeling this way.
When asked about the importance of various elements of a funeral or burial, a staggering 53% of U.S. Catholics ages 35-44 felt it was very important, extremely important, or absolutely essential that someone speak words of remembrance about them at their funeral. Interestingly, only 32% of U.S. Catholics ages 45+ felt a eulogy was important. It should be noted that, in the Archdiocese of Newark, eulogies may take place only before the funeral liturgy begins – not during Mass.
"We understand that burial and funeral decisions can be difficult topics of discussion, but think of it as you would life insurance. Often, individuals will invest in life insurance to insure that their loved ones do not have to deal with hardships once they are gone," said The Most Reverend John J. Myers, Archbishop of Newark. "Making burial decisions now will give loved ones the same peace of mind during difficult times."
Survey Methodology
This survey was conducted online within the United States by Harris Interactive on behalf of the Archdioceses of Newark, New York, and Hartford from August 17th through September 10th, 2012 among adults ages 35 and older who identify as Catholic and reside in the United States (n= 1,007).