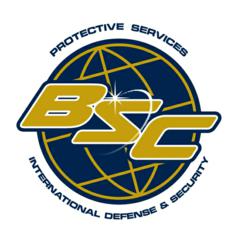 We have increased our mobile patrols in shopping areas, so shoppers can feel safe. We're also providing holiday crime prevention tips, we encourage you to pass them on.
Ft. Lauderdale, FL (PRWEB) November 20, 2012
The Holiday season has officially begun! Family gatherings, religious worship, and giving to others is top of mind. Unfortunately, the holiday season is also a popular season for thieves. Between Thanksgiving and New Year's Day, thefts, burglaries, fraud and property crimes greatly increase. Don't let your holidays be ruined by becoming the victim of a crime. Miami security company, Bryant Security Corporation is issuing holiday crime prevention tips, to stay safe this holiday season.
Unfortunately, not everyone out there has a peace-on-earth-goodwill-toward-men attitude at this time of year. We hear stories of online scams, identity theft, and even robberies. Local Miami security company, Bryant Security, increases security protocol in neighborhoods, shopping centers, schools and religious places of worship for the holiday season. "This holiday season don't be in a rush and take your time to look around. We have increased our mobile patrols in shopping areas, so shoppers can feel safe. We're also providing holiday crime prevention tips, we encourage you to pass them on." says Shay Ben-David, President of Bryant Security.
Director of Operations at Bryant Security, Rene Zerquera says, "During the Holiday Season you must be on high alert at all times. Crooks are watching and waiting for you to slip up. Don't be a target, be aware!" Bryant Security holiday crime prevention tips target store shopping, online purchases and credit card purchases.
Store Shopping:
Shop during the daylight hours whenever possible and use the buddy system
Carry your cash, ID, and credit cards in your front pocket and avoid taking a purse or wallet if possible
Be extra careful if you do carry a wallet or purse. They are the prime targets of criminals in crowded shopping areas
Pay for purchases with a check or credit card when possible.
Avoid overloading yourself with packages. It is important to have clear visibility and freedom of motion to avoid mishaps.
Beware of strangers approaching you for any reason. At this time of year, "con-artists" may try various methods of distracting you with the intention of taking your money or belongings
While walking to your car have your keys in hand.
Look inside your car before you unlock the door
Credit Card use and online purchases:
Keep an eye on your credit card every time you use it, and make sure you get it back as quickly as possible.
Never respond to emails that request you provide your credit card info via email
Never provide your credit card information on a website that is not a secure site
Sign your credit cards as soon as you receive them
Only carry around credit cards that you absolutely need. Don't carry around extra credit cards that you rarely use.
If you find any charges that you don't have a receipt for -- or that you don't recognize -- report these charges promptly (and in writing) to the credit card issuer.
For more tips on how to keep you and your loved ones safe this holiday season, log onto BryantSecurity.com for more info.
About Bryant Security
BRYANT SECURITY is one of South Florida's most established and well diversified security companies. Providing South Florida guard services armed and unarmed in the Miami-Dade and Broward Counties, this family-owned and operated business has proudly served and protected the community, property and people since 1985.
Offering innovation, quality, professionalism, resourcefulness, experience and flexibility, this makes Bryant Security the security services industry leader of South Florida. Mandating skilled manpower, teamwork, expertise, specialty knowledge and trained security officers to demonstrate precise and flawless conduct at all times. From executive level protection to CCTV Camera and Entry Systems, they demand the very best! Each protection task private or public that their protection officers undertake calls upon their extensive training which focuses on ensuring the security and safety of your company, property and staff.
When you select BRYANT SECURITY you are ensuring that your facility will enjoy the highest possible degree of Miami professional security. Their management team consists of hands-on leaders who will work directly with you in planning and implementing your campus' security and contingency planning needs. BryantSecurity.com or 305-405-4001.