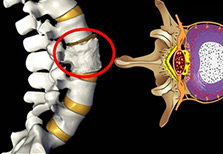 Educating your patients is critical to your business success and to the success of chiropractic as a science… These videos allow you to be upfront with all the information and facts. You become the spinal expert
Loveland, Colorado (PRWEB) November 21, 2012
Chiropractic Marketing 360 is excited to announce their new patient education videos available for chiropractors to use on their websites and in the office. The videos allow chiropractors to educate their patients on common treatable conditions that they may be facing. After diagnosing the condition, chiropractors can show their patient a short, easy to understand video that can help the patient understand the issue at hand as well as treatment options.
Each video comes with printable brochures so the patient can leave the office with all the information about their condition, treatment options, and ultimately be on a path to feeling better.
Currently, videos include:

Annular Tearing - Lumbar
Acceleration/Deceleration Injury
Herniated Disc - Cervical
Cervical Radiculopathy
Degenerative Disc Disease
Degenerative Joint Disease
Lumbar Disc Herniation
Postural Syndrome
Sciatica
Spinal Stenosis
Tension Headache
Vertebral Subluxation
Doctor Trenton Scott shares his success with Chiropractic Marketing 360 and is a huge believer in the invaluable benefit of chiropractic patient education videos for his practice.
"Educating your patients is critical to your business success and to the success of chiropractic as a science… These videos allow you to be upfront with all the information and facts. You become the spinal expert".
Scott believes these videos have aided heavily in building and establishing trust with his clients.
Chiropractic Marketing 360's objective in offering these videos is to aid as just another tool for a chiropractor to share with and educate their patients. All terminology is consistent to minimize confusion and videos can be displayed on each practice's website, driving traffic and exposure to their site and practice.
To learn more about Chiropractic Marketing 360's patient education videos, or get a free demo, call 888-764-8578 or visit http://www.chiropracticmarketing360.com/patient-education-videos/.