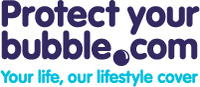 (PRWEB UK) 21 November 2012
Tablets are all the rage at the moment. As we move into the Christmas period, it is likely many will find tablets under the Christmas trees this coming year. Modestly priced in terms of computing, a tablet is certainly not a splurge item like a full computer with all of the high end peripherals, but instead a great alternative for the soon-to-graduate university student or the busy executive on the go. Casio, however, has released a new tablet at the eye-popping cost of more than £1,500.
Protect Your Bubble, specialty insurance company, takes a close look at what could be the most expensive tablet ever.
The Paper Writer V-N500 is a 10.1 inch screen with a resolution of 1280x800, a 1.5 GHz dual core OMAP processor runs Android 4.0 and even has a removable battery. A special case scans documents and business cards. To scan, place a piece of paper on the special area and the camera scans the document. Specialized interface will even scan characters so certain characters can be programmed to create an event. For example, an ampersand can be used to schedule an appointment.
So far, everything is mediocre at best, even by today's standards. Casio does, however, admit the tablet is not for the everyday user. Instead, they are betting on businesses buying them in bulk for their employees. As an additional bonus, Casio is throwing themselves behind the tablet and offering support for a time. This will mean the initial investment in the tablets will be offset by no necessary upgrades in the foreseeable future. Does this mean better? Possibly; but what is to stop Casio from offering upgraded hardware or businesses investing in cheaper tablets?
Regardless of the cost of a tablet, owners frequently put things on tablets that are considerably more valuable to them than the cost of the tablet. Losing, having stolen or damaging a tablet can mean vastly more expense than expected. Protect Your Bubble is a specialist gadget insurance company that offers insurance on gadgets like tablets, smartphones and cameras. Visit Protect your bubble for additional information and a free quote.
About Protect your bubble UK
Backed by a Fortune 500 company, Protect your bubble is the UK's largest specialist gadget insurer that also offers a wide range of insurance products including gadget insurance, bicycle insurance, car hire excess insurance, home insurance and pet insurance; all at wallet-friendly prices.
Related Links:
Tablet Insurance - uk.protectyourbubble.com/tablet-insurance.html
iPad Insurance - uk.protectyourbubble.com/ipad-insurance.html
Gadget Insurance - uk.protectyourbubble.com/gadget-insurance/
Find Us On:
Facebook: facebook.com/ProtectYourBubble
Twitter: twitter.com/protectyrbubble
YouTube: youtube.com/user/protectyourbubble