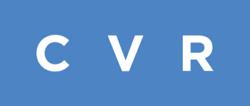 Indianapolis, Ind. (PRWEB) November 21, 2012
A new survey conducted by Indianapolis advertising agency Caldwell VanRiper (CVR) has found that the majority of holiday shoppers – 73 percent – will steer clear of the mall on Black Friday.
The survey of more than 300 women across the country found that while nearly one third (31%) will participate in Black Friday shopping at retailers not located in a mall, 42 percent won't be shopping on Black Friday at all. The main reason – to avoid the crowds and "craziness" associated with fighting for Black Friday bargains. Only about a third (35%) of respondents consider Black Friday shopping a tradition that they enjoy.
"With major retailers like Wal-Mart and Target deciding to open on Thanksgiving night this year, upsetting employees who have very little time to spend with family over the holidays, I think we're starting to see a definite backlash among shoppers who've grown weary of getting up at the crack of dawn to try to get a bargain," said Kevin Flynn, president of CVR. "With the prevalence of online shopping and all of the pricing information that's available now, consumers know they don't have to fight the crowds to get the best deals."
However, the survey also showed that mall shopping during the remainder of the holiday season is far from dead. In fact, two thirds (67%) said that going to the mall with friends helps them get into the holiday spirit, and three out of four (74%) enjoy shopping at the mall with adult family members during this time of year. Two thirds of respondents (67%) like to shop at the mall alone, perhaps to escape the holiday hubbub. The holiday season is also the time that 70 percent of survey respondents are more likely to take advantage of mall amenities like restaurants and movie theaters. The most preferred items to shop for in the mall include clothing for the family (39%); clothing for themselves (36%); and jewelry and accessories (35%).
"Since the advent of online shopping, the pundits have been predicting the demise of the shopping mall, but our survey shows that fear has been overblown," said Flynn. "There's a social aspect of mall shopping that can't be replicated online."
Instead, Flynn notes that online and mall experiences are starting to converge, and complement each other. "Our survey found that a significant portion of shoppers are using their mobile devices in a variety of ways while they shop at the mall." For example, more than half (53%) always or occasionally take photos of products on their phones so that they can research them later. Another 53 percent take photos and send them to friends via text or email for feedback. Nearly forty percent (39%) share photos via social media for instant feedback, at least occasionally. Four out of five shoppers (79%) research products online before heading to the mall to see or buy them in person, and nearly half (46%) go online while they're shopping at the mall to compare products or prices.
"Savvy retailers are embracing these trends, offering to match online prices in-store, for example," said Flynn. "They are also looking for ways to drive consumers to their own online shopping portals versus going to a competitor, with things like QR codes you can scan to order merchandise that might be out-of-stock in-store, but available online. Wal-Mart is even offering same-day delivery on some items ordered online, and lots of retailers are rolling out their own shopping apps."
For more information on this survey, as well as other key consumer trends, visit the Caldwell VanRiper website at http://www.cvrindy.com.
CVR conducted the online survey of 333 women, age 25 and older, across the country in October and November, 2012.
About Caldwell VanRiper (CVR)
Caldwell VanRiper is an independent brand communications agency that specializes in helping local, regional and national clients see the big picture from a new perspective. CVR integrates marketing, advertising, public relations and digital services to provide our clients with strategic, creative solutions to drive engagement. Caldwell VanRiper recently launched audia™, a strategic platform that allows clients to listen to the most important target audience to any category - women. Audia provides social media monitoring, online panel discussions and virtual video visits to better understand how female consumers feel about a brand or product. CVR is a registered WBE (Women-Owned Business Enterprise) and the oldest advertising and PR firm in Indiana. For more information, visit our website at http://www.cvrindy.com.