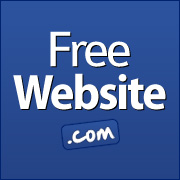 New York, NY (PRWEB) November 21, 2012
FreeWebsite.com released an article today that outlined several reasons why it can create a free website for anyone that wants or needs one. The article discusses the many reasons why people would need a free website and how the FreeWebsite.com professionals can make that happen.
"The best part about FreeWebsite.com is that we don't create a free website and then let it sit there to collect dust," said a FreeWebsite.com representative. "We give you a website editor that you can use to add more content or change the content already on the site. You decide what stays on your website and what goes."
Along with the ability to edit the free websites, customers are also given extensive marketing tools to help draw web traffic to their site. FreeWebsite.com will create a free website for people and then work hard to make that website a success.
The article also explains how FreeWebsite.com will create a free website for business or personal needs and then tie that website into the powerful social networking platforms. The company also loads each website with SEO content to help get high ranking search results on Bing, Yahoo and Google.
About FreeWebsite.com: FreeWebsite.com breaks down barriers to website ownership by providing attractive, easy to maintain websites, complete with content, at a low price. To learn more, visit FreeWebsite.com.