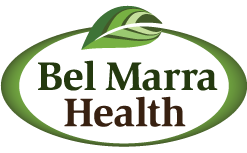 The study has also shown that avoiding the consumption of junk food that contains high amount of sugars must be avoided in order to lead a healthy lifestyle
New York, NY; Washington, DC; Los Angeles-Long Beach, CA; Chicago, IL; Houston, TX (PRWEB) November 21, 2012
Bel Marra Health, well known for offering high-quality, specially formulated vitamins and nutritional supplements, supports a recent medical report that shows the detrimental effects of corn syrup on overweight individuals.
In a recent medical report, the effects of corn syrup were examined in a population of overweight and obese individuals. At the start of the research study, 247 overweight/obese adults were weighed and subjected to blood chemistry and body composition examinations to establish their baseline conditions. The study participants were then invited to undergo a 12-week program that made use of diets low in calories, allowing them to receive a total of 309 calories each day. The main change included in their diets was the use of corn syrup instead of sucrose, which is the sugar used in most manufactured food items.
At the end of the 12-week program, the adult participants were then weighed again, and also checked for body fat content. Their waistline was also measured, and their body mass indices were calculated. The results of the study showed that all study participants showed a lower body weight, suggesting that the use of corn syrup as sweetener was effective in reducing the amount of sugar consumed in their meals. In addition, the improvement in their blood chemistry results also suggested that their risk for heart disease was also lower.
Spokesperson for Bel Marra Health Dr. Alwyn Wong says, "This recent medical report is a very simple study that was designed to show the effects of the use of corn syrup in daily diets. It appears that eating food items that contain high amounts of added sugars may increase the chances of excessive weight gain. The number of cases of obesity around the world has grown in the last few decades, thus posing a threat to human health."
The findings in the report showed that with proper dietary counseling, overweight and obese individuals learn that selecting healthy and nutritious diets may lead to a decrease in body weight. This change in eating behavior may also decrease the risk of development of heart disease and other complications associated with excessive weight gain. CEO of Bel Marra Health Jim Chiang also commented, saying, "The study has also shown that avoiding the consumption of junk food that contains high amount of sugars must be avoided in order to lead a healthy lifestyle."
(SOURCE: "Nutrition Journal" The effects of four hypocaloric diets containing different levels of sucrose or high fructose corn syrup on weight loss and related parameters, August 6, 2012)
Bel Marra Health, the maker of Real Green Coffee Weight Loss, offers high-quality vitamins and nutritional supplements in formulations designed to address specific health concerns. All ingredients are backed with scientific evidence. Every product is tested for safety, quality, and purity at every stage of the manufacturing process. Furthermore, Bel Marra Health products are produced only in Health Canada approved facilities, going that extra mile to ensure our health conscious customers are getting top quality products. For more information on Bel Marra Nutritionals visit http://www.belmarrahealth.com or call 1-866-531-0466.