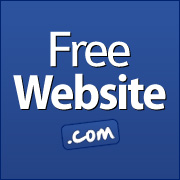 New York, NY (PRWEB) November 21, 2012
FreeWebsite.com released an informative article today explaining how the company can help life coach business owners reach new customers with life coach website templates. These professionally designed templates are free of charge to life coaches and help business owners reach clients that are looking for personal guidance.
"If you want your business to be successful, then image is everything," said a FreeWebsite.com representative. "A professionally built website creates a powerful and effective image. Our life coach website templates are designed by experienced website designers and can help your business make the right first impression."
The free life coach website templates are created by FreeWebsite.com's experienced web designers to give each life coach a unique and powerful website presence. Users are also given a website editor that can be used to add new information or update the existing information on the website.
The article goes on to explain that FreeWebsite.com also offers SEO and social media integration services. This allows business owners to establish a professional online presence by creating personal connection with each of their clients online.
About FreeWebsite.com: FreeWebsite.com breaks down barriers to website ownership by providing attractive, easy to maintain websites, complete with content, at a low price. To learn more, visit FreeWebsite.com.