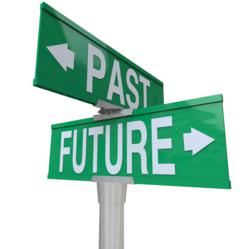 The fact that the vast majority of people get over their "addictions" is proof enough that alcohol and drug consumption are choices, not diseases."
Amsterdam, New York (PRWEB) November 21, 2012
St Jude Retreats an alternative to alcohol rehab announces that an average of 93.75% of people solve their long-term alcohol use habit on their own without ever needing treatment. The study has been completed by St Jude Retreats parent company, Baldwin Research Institute. The finding will be published in 2013. The St Jude Program has proven that addiction is not a disease but rather a series of choices and behaviors and most importantly that treatment is highly ineffective for those who have a continuing alcohol problem.
Mark Scheeren, Chairman and co-founder of St. Jude Retreat's states, "How many diseases are eradicated with the sufferer making the simple choice to end it? How many diseases can end strictly with the person being properly educated? You do not get a cancerous tumor on payday, and then when the money runs out the tumor disappears! Yet, this is exactly what treatment centers across America want you to believe. Simple common sense and the fact that the vast majority of people get over their "addictions" is proof enough that alcohol and drug consumption are choices, not diseases."
In addition to the research completed by Baldwin Research Institute, there has been numerous studies and data collected on the process and factors of spontaneous remission and the fact that alcohol users have a better chance of abstaining from alcohol than those who have undergone treatment. Spontaneous remission is a single factor in one's life that can completely change their drinking habit in an instant, causing them to discontinue drinking alcohol. In a study completed by Harald Klingemann at the University of Applied Sciences, "Canadian population survey's have suggested that about 78% of interviewees with alcohol problem had overcome them without professional treatment" (Klingemann).
The St Jude Program integrates the use of Cognitive Behavioral Education (CBE) which teaches a self-controlled and unbiased process that there are no causes for addiction but reasons the person finds to explain their drinking problem. Klingemann notes in his study that the significance of "cognitive decision and learning processes" were both significant motivators in the discontinued use of alcohol by the study participants.
The St Jude Retreats is a non-disease, non-treatment based drug and alcohol program implementing proprietary methodology called Cognitive Behavioral EducationSM(CBE). The program is the only effective alternative to alcohol rehab and drug treatment centers and is currently 85% more effective than treatment. The program is endorsed by internationally acclaimed professionals and addiction research authors such as Prof. Emeritus David Hanson, PhD; Prof. David Rudy, PhD; Dr. Joy Browne and the late Joseph Vacca, PhD, among others.