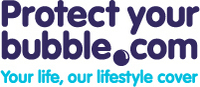 (PRWEB UK) 22 November 2012
Google's newest smartphone, the Nexus 4, has some much-wanted features. Protect Your Bubble predicts it will be a top seller for the Christmas season.
NEW OS
The Nexus 4 runs on Jelly Bean, the latest version of the Android smartphone software. Since coming out this summer, Google has tweaked Jelly Bean and added a few features. Drop down settings menu allow the user to change functions easily. Adjustable settings are airplane mode, Bluetooth and WiFi. The Nexus 4 will not connect to LTE data networks. A number of reviewers are saying this is a major mistake on Google's part. While LTE is not available everywhere, its popularity is growing.
NEW CAMERA
Initial reviews say the camera feature works pretty well in low light conditions. But the best parts are an easier-to-use interface. A wheel that hovers in front of the image gives the holder options on image size, flash, HDR and others. A panoramic setting links pictures together as you spin around, giving a 360-degree view.
HARDWARE
The front is made of glass but its extra durable with thanks to the Corning Gorilla Glass 2 and the edges are corners instead of bevelled. This makes the Nexus easy on the eye not only that but the screen display is astoundingly clear due to the True HD IPS Plus display and the small amount of space between the glass and the display. What some will see as a drawback is the battery can't be easily removed and there are no SD slots for storage expansion. While the phone comes with 8 GB, many users will find this is not enough. A 16GB model is planned, but comes with a corresponding price tag.
Regardless of what smartphone you have, it's an expensive investment. What happens if it is broken, stolen or lost? With Protect Your Bubble gadget insurance you get peace of mind. To find out more information and get an instant quote visit Protect your bubble.
Protect your bubble is an online gadget insurance provider, specialising in great value insurance cover for iPads, mobile phones, iPhones, Smartphones,cameras and more.
Get an instant quote for your gadgets via the following URLs:
Mobile Phone Insurance: uk.protectyourbubble.com/gi-mobile-phone-insurance.html
Gadget Insurance: uk.protectyourbubble.com/gadget-insurance/
Tablet Insurance: uk.protectyourbubble.com/tablet-insurance.html
Socialise with Protect your bubble UK on the following social networks:
Facebook: facebook.com/ProtectYourBubble
Twitter: twitter.com/protectyrbubble
YouTube: youtube.com/protectyourbubble