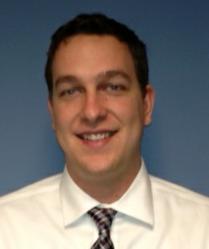 Ruane Attorneys continues to grow as Connecticut's largest criminal defense firm by adding 2 new associates"
Shelton, CT (PRWEB) November 21, 2012
Ruane Attorneys, Connecticut's largest criminal defense firm announces the addition of 2 associate attorneys who will join the firm's trial and post conviction practice group.
Attorney Stephen Lebedevitch, a Fairfield resident and formerly of Connecticut Legal Services, joins the firm in the Shelton Office and will concentrate his practice in the courts of Fairfield County, CT.
"Stephen had an impressive resume of work with Connecticut Legal Services, helping those in financial distress deal with housing matters - he brings that same dedication to helping the less fortunate to Ruane Attorneys and I am proud he joined our team" stated Connecticut DUI Attorney Jay Ruane. Attorney Lebedevitch is a graduate of Florida Coastal School of Law and a graduate of Providence College in Rhode Island.
Attorney Stephanie O'Neil, a Bristol resident and former staff counsel to Technical Industries Inc. in Torrington has also joined the firm and will split her time in the Shelton and Hartford offices.
"Attorney O'Neil brings a wealth of knowledge to the office from her past experience as an intern in the New Britain, CT Public Defender's office. Her credentials were impressive, but meeting her in person sealed it for us - we needed her aggressive and educated approach to criminal defense working with us" said managing partner Jay Ruane. Attorney O'Neil is a 2011 graduate of Western New England School of Law and is a graduate of Southern New Hampshire University.