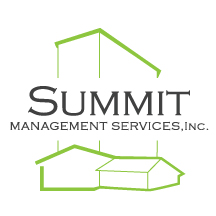 We're excited. This is a gorgeous property and one of our larger deals to date.
Charlotte, NC (PRWEB) November 21, 2012
Ohio developers Edward and Herbert Newman and their partners today announced the purchase of Waterlynn Ridge Apartment Community, a 312-unit property of upscale, luxury apartments and amenities located in Mooresville, NC.
Waterlynn Ridge offers residents well-appointed 1, 2 and 3 bedroom apartments designed with neo-Craftsman architecture. The property features stunning landscaping, a clubhouse with a NASCAR inspired media room, a state-of-the-art fitness center and swimming pool with poolside cooking areas. Located North of Charlotte off interstate I-77, Exit 33, Waterlynn Ridge is within a mile from Lake Norman Regional Medical Center and Lowe's corporate headquarters.
The property will be managed by the Newmans' management firm, Summit Management Services, Inc. (SMSI) based out of Akron, Ohio. SMSI brings to Waterlynn Ridge their proprietary property management system that focuses on delivering an outstanding residential experience. SMSI has received nationwide accolades for their high levels of resident satisfaction and attentive, professional and detail-oriented staff.
The property was purchased for $34,750,000 by Summit MultiCapital, LLC, the acquisition and financing arm of SMSI, and financed through US Bank, Cleveland, in conjunction with JS MultiCapital Corporation.
"We're excited. This is a gorgeous property and one of our larger deals to date," stated Edward Newman, Chief Executive Officer. "Waterlynn Ridge will be a flagship of our portfolio of properties. All our acquisitions over the past five years have been high-end, luxury properties which we've found to be an excellent niche for SMSI's management team and a great investment for our partners. In each community, SMSI properties are the place to live and Waterlynn is no exception."
For additional information, please visit http://www.waterlynnridgeapts.com or contact: Mr. Edward M. Newman, CEO, CPM, Summit Management Services, 730 W. Market Street, Akron, OH 44303, (330) 762-4011, enewman(at)summitmanagementservices(dot)net.
###
Backgrounder
Summit Management Services, Inc., based in Akron, Ohio, presently operates over 4,000 housing units in Ohio, Colorado and North Carolina. SMSI has developed a unique property management formula that results in extremely high resident satisfaction, low turnover, and high occupancy. For more information, visit their website http://www.summitmanagementliving.com