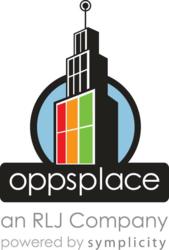 Bethesda, MD (PRWEB) November 20, 2012
While many will be busy gobbling up turkey and grabbing hot deals this week, others will be smartly searching and snapping up opportunities and job openings this week on OppsPlace.
OppsPlace, Bob Johnson's new online portal dedicated to helping diverse talent find opportunities in corporate America, has thousands of jobs waiting for you. The 40+ companies on OppsPlace are all committed to diversity and inclusion, and have wonderful jobs just waiting to be gobbled up. Search jobs and opportunities with Fortune 500 companies and other employers who value diversity in hiring quality minority employees and small business supplier contractors.
So instead of packing on those extra calories this week, take a moment to focus on your future and find a new job by simply registering at http://www.OppsPlace.com today. You'll be THANKFUL that you did!
About The RLJ Companies: The RLJ Companies, founded by Robert L. Johnson, is an
innovative business network that provides strategic investments in a diverse portfolio of
companies. Within The RLJ Companies portfolio, Johnson owns or holds interests in businesses operating in hotel real estate investment trust; private equity; financial services; asset management; insurance services; automobile dealerships; sports and entertainment; and video lottery terminal (VLT) gaming. The RLJ Companies is headquartered in Bethesda, MD, with affiliate operations in Charlotte, NC; Little Rock, AR; Los Angeles, CA; San Juan, PR; and Monrovia, Liberia. Prior to founding The RLJ Companies, Johnson was founder and chairman of Black Entertainment Television (BET). For more information visit http://www.rljcompanies.com.
About OppsPlace: OppsPlace, LLC created by Robert L. Johnson, founder and chairman of The RLJ Companies and Ariel Friedler, CEO of Symplicity Corporation, is the preeminent online network for minorities looking for jobs and opportunities in corporate America. It is the only online community that aggregates rich content, jobs and business opportunities from leading U.S. corporations – all in a robust networking environment. OppsPlace provides U.S. companies with an opportunity to find qualified, minority job seekers and minority businesses in one online destination. For more information visit http://www.oppsplace.com.