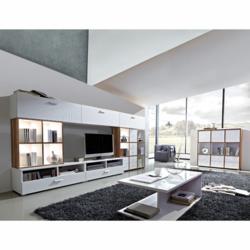 FurnitureInFashion has launched new Linea Living room furniture setting and is ready to invest 2 million pound into new Luxurious furniture ranges in 2013
(PRWEB UK) 26 November 2012
FurnitureInFashion continues to surprise its customers. This time it has introduced a splendid and magnificent living room Linea furniture collection for a modern and contemporary house. Being a leading and reputed furniture dealer, FurnitureInFashion has further enhanced their living room collections by including authentic, attractive and modern living room furniture utilizing cutting edge manufacturing processes of Germany. Not only is this but the company also investing 2 million pound into the launch of new luxurious living room furniture ranges in 2013. The catalogue of new living room ranges for 2013 will be accessible on the website of FurnitureInFashion. With Christmas approaching and New Year celebration, FurnitureInFashion has surprised its customers with Linea living room range which is available in white color and is a perfect addition to any given living room.
Asad Shamim, Managing Director and owner of FurnitureInFashion comments, "Our business venture is taking the quality of global shopping and internet in terms of home improvement, renovation and makeover to greater levels. We are combining family values, best value for money and impressive customer service to distinguish ourselves from our competitors. Linea living room setting and other furniture collections for 2013 are definitely going to suit the myriad lifestyles and tastes."
Linea living room furniture collection by FurnitureInFashion is versatile and unique in design which makes it a fit for almost any room perfectly. The Linea range comprises of Linea Opti white glass top coffee table, Linea white TV stand with drawer, Linea Baltomore walnut/white wall shelves, Linea wall cabinet, Linea white cabinet door and Linea white 2 drawer cabinet front. An eye catching Linea Opti white glass top coffee table can enhance the overall look of a living room. Linea range offers white TV stand with drawer. The stylish TV stand has drawer front in MFD. The TV stand offers great storage capacity with 1 drawer and 2 open shelves. This TV stand is ideal for LCD, Plasma and HiFi units and can be expanded by adding more units to it.
Linea living room collection by FurnitureInFashion offers multiple Baltimore walnut and white wall shelves. One of them offers 4 open compartments to store or display books/CDs and the other offers 9 open compartments to store or display ornaments or books. Both these cabinets have been provided with melamine surface which offers ultimate protection against scratches and heat. For further storage, several Linea white wall cabinets with drawers and open fronts have been added in the Linea living room range. Mr. Asad said, "We are expanding our living room furniture collection catalogue. Our website features other ranges of living room as well including Nevada, Freestyle, Cool, and Torino, Tavola, Monza and TV Combi range. All these living room ranges are available at extremely affordable prices and offer complete home solution." He also added that FurnitureInFashion offers a free delivery service within the UK and carried 90% stock as well to ensure the continuous flow of products to its customers.
With the New Year approaching, FurnitureInFashion is ready to invest in new living room furniture collections with improved and cutting edge designs to provide modern and contemporary home décor. The CEO commented, "Our business is primarily focused on providing the best quality and modern furniture to suit your lifestyles and myriad tastes. You will find a unique blend of living room products in these ranges for every budget. Apart from our latest living room collections, we also offer contemporary furniture, platform bed, Italian furniture, patio furniture, bedroom, office and hallway furniture."
About FurnitureInFashion
FurnitureInFashion is a UK based online retail business. It supplies furniture items from its German based warehouse and has a showroom in Bolton, UK. The company provides everything from umbrella stand wall art and room dividers to bedroom, bar stools and computer tables. FurnitureInFashion offers excellent free delivery within UK and has a fantastic customer service as well. For further information and details about the sale, visit http://www.furnitureinfashion.net