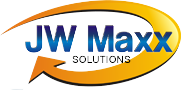 Scottsdale, Arizona (PRWEB) November 20, 2012
JW Maxx Solutions, one of the leading online reputation defense companies, shares its advice for 2012 to maintain a robust and positive image in cyberspace.
The shifting sands of the World Wide Web can seem daunting at times, but that doesn't mean consumers have to be left out in the rain when it comes to SEO and putting one's best foot forward on today's biggest search engines. "A tarnished reputation can hurt a company big time," explains Walter Halicki, CEO of JW Maxx Solutions. "And a staggering number of businesses either don't know how to fix their problems or simply don't care enough to. This is the number one reason organizations are losing sales today. We live a communication-driven marketplace, and the glue holding it all together is the Internet."
One simple step companies can take right off the bat is to optimize the uniform resource locator (URL) of their companies. This is the simple web address one must type in to navigate to the page. Many companies try to be cute or catchy with their web addresses, Halicki explains, but such a move only hurts businesses in the long run. Google and other search engine companies value they keywords in a URL very highly when putting together search result pages. URLs need to be explicative and, more importantly, share the name of the company right off the bat. For example, Ted's Pizza Shop would be smart to use the URL, "TedsPizza.com." Ownership of such an authoritative name solidifies its place in the minds of consumers and search engine architects.
Many times, however, just having a single web site is not enough. Companies are encouraged to diversify their presences around the web, saturating the many avenues available to organizations. The most robust choices are sites like Facebook, LinkedIn and YouTube – very well-recognized sites that typically place very highly in search results. Having active, factual and inviting accounts linked to a company's domain do nothing but improve the way it is perceived around the Net.
All of these tips go in accordance with the most important rule of thumb: actively patrolling the search results to target any negative information before it hurts one's business. It is very difficult to effectively nullify nay-sayers, especially if they are found on the first page of search results and even more so if it comes from a reputable, time-tested source (some examples, Halicki explains, include negative press from news sites or appearances on cautionary sites like ripoffreport.com). It is difficult, Halicki explains, but not impossible, to get such listings removed or buried, but it takes a specific mix of search engine algorithm knowledge, SEO mechanics, and persistence. Though reputation defense companies like JW Maxx Solutions specialize in this, it is not impossible for companies to lead the charge themselves with a healthy dose of patience and some trial-and-error tasking.
JW Maxx Solutions can be contacted at:
Phone: (602) 953 – 7798
11811 N Tatum Blvd, Suite 3031
Phoenix, AZ 85028
http://www.jwmaxxsolutions.com