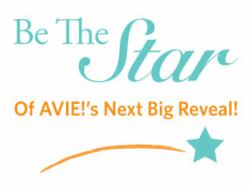 It is a real joy to watch someone transform during the Marvelous Makeover. We plan to share the journey over social media and look forward to a 'big reveal' event in the spring.
Leesburg, VA (PRWEB) November 22, 2012
Kim Marinetto, RN, Master Aesthetician and co-owner at AVIE! MedSpa and Laser Center in Leesburg, VA, has announced the Marvelous Makeover contest. The winner, who will be selected by the team at AVIE!, will win a personalized beauty makeover valued at up to $5,000.
"Marvelous Makeover has always been an exciting event at AVIE!, and we are thrilled to run it this year for the holiday season," said Kim Marinetto. "We'll be collecting stories from the individuals who enter. While we are sure there will be a lot of great stories, the winner will be an individual who truly inspires us."
Betsy Vasquez, AVIE!'s Medical Director, adds, "It is a real joy to watch someone transform during the Marvelous Makeover. We plan to share the journey over social media and look forward to a 'big reveal' event in the spring."
The Marvelous Makeover winner will be transformed by AVIE! for a beauty makeover that helps her live life beautifully and confidently – inside and out. A series of aesthetic treatments customized to the winner's individuals needs may include: BOTOX or Dysport, dermal fillers, laser skin rejuvenation, laser body sculpting, medically supervised weight loss, makeup and clinical skin care.
For more information about the "Marvelous Makeover" including contest rules and how to enter, visit http://www.aviemedspa.com/makeover. To learn more about AVIE! or schedule a complimentary consultation, call (703) 737-0197 or email info(at)aviemedspa(dot)com.
About AVIE! Medspa & Laser Center
AVIE! Medspa & Laser Center offers the latest in cosmetic medical spa treatments in a relaxing spa environment in Leesburg, VA. Spa Director and Owner, Kim Marinetto, RN and Master Aesthetician, in conjunction with Medical Director and Co-owner, Betsy Vasquez, MD, FACS and their highly skilled team provide specialized medspa programs so each of their client's needs are addressed on an individual basis with personalized follow-ups. Their treatments have minimal to no downtime. Services include: ProLipo™ Laser Liposuction, Botox®, Juvederm®, Microdermabrasion, Chemical Peels, Micro Laser Peels, Photo Facials, Skin Tightening, Ultherapy, Pro Fractional Skin Resurfacing, Laser Hair Removal, Clinical Facials with Professional Skin Analysis and Medically Supervised Weight Loss. AVIE! also carries physician level skin care and make-up, as well as offering gift certificates for special occasions. Consultations are complimentary, and financing is available. For more information please call 703-737-0197 or visit http://www.aviemedspa.com.
About Kim Marinetto, RN & Master Aesthetician
Kim Marinetto has over 20 years of experience as a Registered Nurse, and in the past 5 years has focused her practice on cosmetic medicine, adding to her credentials a Medical Aesthetician Certification in 2006, along with additional certifications in Botox Cosmetic, Facial Fillers, Sclerotherapy and various advanced laser systems. Kim is a certified Master Aesthetician and is licensed with the state of Virginia. Additionally, Kim has done extensive training on laser technology and her coursework is recognized by the AMA.
About Betsy Vasquez, MD
Dr. Vasquez graduated cum laude from Princeton University in New Jersey and received her medical degree from Albert Einstein College of Medicine in New York in 1986. She completed her residency in Otolaryngology-Head and Neck Surgery at Georgetown University in Washington, DC in 1992.