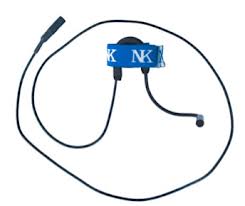 Recalling defective products is a wise decision for companies that know of potential liability issues
Sacramento, CA (PRWEB) November 22, 2012
The U.S. Consumer Product Safety Commission announced a voluntary recall of 7,500 microphones manufactured by Nielsen-Kellerman, a company in Boothwyn, Pennsylvania. The recall concerns the NK R2 microphone and the dangers that may be posed by this product--including electrical shock and burns. So far, three people have received second-degree burns while using this product.
According to US CPSC recall, there is a design flaw in the microphone that causes the metal boom to conduct electricity from an exposed wire or connector. Users can be shocked or burned while using the microphone due to this design problem. The three victims so far all sustained second-degree burns on the face from using the microphone.
The microphones in question are all NK R2 models manufacturer prior to September 1, 2012. The microphones are designed to be used by boaters, specifically by the coxswain in giving directions to the rowers. The microphones have a rubber U-shaped base that is attached to a blue headband with a black metal boom attached to one end and a connector on the other. They are used with the Cox Box and Cox Box Mini amplifiers and have an NK logo on the headband. The microphones under recall do not have a yellow safety tag on the attached cable. The microphones were sold online through Nielsen-Kellerman retailers.
Consumers who purchased the microphones should stop using them and return them to the company for a replacement. The company can be reached at (800) 784-4221 from 9 a.m. to 5 p.m. Eastern time, Monday through Thursday. The company can also be reached by email at http://www.NKhome.com or by visiting the Support page and clicking on Product Repairs or Product Registration.
Attorney John Demas remarks: "Recalling defective products is a wise decision for companies that know of potential liability issues. However, a recall does not relieve the company of responsibility for the defective product and any injuries it may cause, even if consumers do not follow recall instructions. It is usually impossible to reach every person who has purchased a product, and some people may experience injuries because they do not know the product is unsafe. While recalls are a good way to minimize company risk, they do not absolve a company for the mistake of sending defective products out in the first place."
About Demas Law Group, P.C.: John Demas is an attorney with the Demas Law Group, P.C., a Sacramento personal injury firm that handles cases for victims of all types of injuries, including slip-and-fall accidents, defective product injuries, vehicular accidents, dog bites, and nursing home abuse cases. The attorneys at Demas Law Group can assist victims in understanding their rights and how they can collect compensation for their losses related to defective products.
Attributes: http://www.cpsc.gov/cpscpub/prerel/prhtml13/13035.html
Nielsen-Kellerman recalls some microphones:
http://www.cbsnews.com/8301-505245_162-57549209/nielsen-kellerman-recalls-some-microphones/