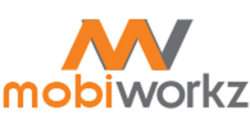 "We are excited to announce the launch our new interactive MobiWorkz blog. We look forward to creating new dialog with the mobile development community, as well as provide a place for businesses to learn how to expand into mobile.
Spokane, WA (PRWEB) November 22, 2012
Today MobiWorkz, a team of highly proficient iOS and Mobile Application and Web-based application and development specialists, has taken their new blog live. With this blog, MobiWorkz will interact directly with the mobile app and web development and consumer community, engaging the marketplace and offering the latest trends in mobile and web-based development.
The mobile marketplace is a multi-billion dollar industry, and the fastest growing segment of the IT world. What many forget, however, is the efficiencies that can be brought into play when iOS or Android mobile applications, are integrated in an end-to-end Enterprise solution with web-based applications.
Alec Foster, CEO of MobiWorkz, proudly states:
"We are excited to announce the launch our new interactive MobiWorkz blog. We look forward to creating new dialog with the mobile development community, as well as provide a place for businesses to ask questions when looking to develop or expand their mobile presence. We are extremely confident in the potential that MobiWorkz brings to the Android and iOS business-user community, and we look forward to helping businesses attain the cutting-edge success that the use of these applications can bring."
Competition is indeed good, and the gentle warfare that occurs between the die-hard iOS mobile app enthusiasts and the Android users helps the quality and availability of killer applications for both platforms. However, nothing can beat the power and economies of scale that can be achieved when either of these are integrated with a web-based application and business intelligence reporting system.
In particular, companies that provide either a service or a product can have MobiWorkz create mobile applications that function as a point-of-sale or transactional end-point. By integrating the mobile application with an enterprise scale web-based application, companies can monitor and test the effectiveness of their campaigns by procuring results in real-time: Results that can then be loaded and analyzed in the web-based application that either the iOS or Android application is integrated with. In an instant, reports can be generated that show the success of their sales and distribution force, as well as identify areas where return on investment requires improvement.
Mobile end-to-end enterprise systems are the future of business transactional analysis, easily capturing critical business intelligence that can identify both strengths and weaknesses in the efforts required to grow a business presence in the marketplace. With mobile applications as the end-point, the consumer as well can be involved, using a simple, easy to use iOS or Android application to place orders, browse product specials, or obtain incentives. Likewise, any business can quickly ascertain how well a particular campaign is performing, and create promotions that are instantly pushed to customers making use of their mobile applications.
By ascertaining the success of any given promotion, businesses can scale campaigns across Geo-specific markets, and identify the geographic regions that are returning the best ROI for any given promotion. Campaigns can then be fine-tuned to maximize consumer awareness in areas that are doing well, while modifying or changing product promotions in areas that are lagging.
Whether the application is designed for end-user consumers, retail outlets and establishments, or as a sales-force logging tool, there is literally no limit to the possible uses of either Android development and applications and iOS development and applications. When integrated into a company web-based application, businesses have the opportunity to identify in real time where their successes lay, and where they need to change their approach.
The MobiWorkz blog has been launched to provide a direct means of interaction with the entire mobile community, whether business or end consumer. Follow us, and learn the latest advances in mobile technology; discover how applications can be custom-built from the ground floor for any business need, and how mobile devices, applications, and web-based integration into a single point of reference for analyzing and refining business intelligence in real time can not only change the world, but transform your own business.