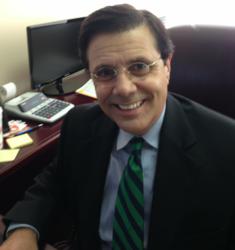 By enlisting an FBAR specialist, a taxpayer significantly increases their chance for negotiation and penalty abatement with the IRS," states Anthony Verni, CPA and Tax Attorney
Miami, FL (PRWEB) November 26, 2012
"Those taxpayers who have not filed the required FBAR or were not aware of the laws regarding foreign accounts need to seek counsel quickly and become current before the Voluntary Disclosure Program closes the window. By enlisting an FBAR specialist, a taxpayer significantly increases their chance for negotiation and penalty abatement with the IRS," states Verni. According to an IRS Report dated 8/29/12, the program will be open for an indefinite period but the terms of the program could change at any time.
The FBAR (Foreign Bank Account Report) is a component of the Bank Secrecy Act passed in 1970 to fight money laundering, tax evasion, and other criminal activities. The FBAR is filed with the Treasury Department, but it is not part of a taxpayers return, and is not considered confidential. FBAR Information is actually managed by the Financial Crimes Enforcement Network (FinCEN). Investigators use FBARs to help identify or trace funds used for illicit purposes or to identify unreported income maintained or generated abroad. According to the General Accounting Office, the Department of the Treasury has 6 years to assess a penalty and 2 additional years to collect after the assessment.
Who is Required to File FBAR?
All US persons, which include US citizens, resident aliens, trusts, estates, and domestic entities that have an interest in foreign financial accounts (i.e. checking, savings, brokerage) that have a total value of assets of $10,000 at any time during the calendar year.
A person who is required to file an FBAR and fails (non-willful failure) to properly file may be subject to a civil penalty not to exceed$10,000 per violation. However, the penalty may be waived by the IRS if the taxpayer can demonstrate reasonable cause. The waiver of Civil Penalty by the IRS for a non-willful failure to file is based upon the facts and circumstances if each case.
In mid-December, the IRS issued a statement entitled "Information for US citizens or Dual Citizens Residing Outside the US", where they state that:
"Note that penalties will not be imposed in all cases. As discussed in more detail below, taxpayers who owe no US tax (e.g., due to the application of the foreign earned income exclusion or foreign tax credits) will owe no failure to file or failure to file penalties. In addition, no FBAR penalty applies in the case of a violation that the IRS determines was due to reasonable cause."
If a taxpayer discovers that an FBAR should have been filed in a prior year, a delinquent form should be sent along with a brief explanation of why the reports were filed late and a request to abate penalties. If the IRS determines that the late filings were due to reasonable cause, no penalty will be assessed.
Although the IRS has established penalty mitigation guidelines, examiners may determine that a penalty is not appropriate or that a lesser (or greater) penalty amount than the guidelines would otherwise provide is appropriate.
The IRS has reported that since the inception of the FBAR Program, the Federal Government has collected over $4.4 Billion and they are dedicating more tax dollars and manpower to this program because of the large stream of revenue this generates.
To learn more about the FBAR and Offshore Voluntary Disclosure Program, please contact Fresh Start Tax at 800-700-1040.
Anthony Verni, a CPA and Tax Attorney, specializes in working with US residents who reside or work in foreign countries and have FBAR or Expatriate Tax issues. He has assisted hundreds of taxpayers with failure to file income tax returns, expatriation taxation and repatriation counseling, delinquent FBAR reports and other tax compliance issues.
Fresh Start Tax is a professional tax resolution firm, A Rated and accredited by the Better Business Bureau. On staff are Board Certified Tax Attorneys, CPAs, and Former IRS Agents, Managers and Instructors. We have over 206 years of professional tax experience and over 60 years of direct IRS experience. To learn more about Fresh Start Tax, LLC, please visit http://freshstarttax.com or call us at (866)700-1040.