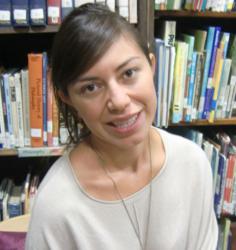 "Fostering a sense of oneself as part of the human experience across all borders is integral to Waldorf education, and so is social action." Lynn Kern, Administrative Director for Highland Hall Waldorf School
Northridge, CA (PRWEB) November 20, 2012
In honor of El Día de los Muertos, Highland Hall Waldorf School Spanish teacher, Gabriela Hydle, offered her students in grades 1-8 an authentic, personal and hands-on connection to her own Guatemalan culture through story, craft and social responsibility.
"As a tradition in Guatemala we celebrate the day of the dead, El Día de los Muertos by eating Fiambre (a seasonal salad) and flying giant kites. On this day the Kak'chiquel Indigenous Mayans in towns like Sumpango or Santiago Sacatepequez fly giant kites to honor and communicate with their ancestors," says Hydle.
The Feria de los Barriletes Gigantes (Festival of Giant Kites) is a tradition that can be traced back for centuries. Building these 10 foot tall kites take up to a month and a half to complete. Some of the kites reach 40 feet in diameter and are constructed using all natural materials. The glue is made from yucca flour mixed with pieces of lemon peel and water, strings are made from the agave plant, and the frames are made from bamboo. The kites come alive by arranging and gluing pieces of colored tissue paper into stories, describing each town's traditions or customs. Each design can use up to 2,000 pieces of paper, and it can take as many as 15 people to make these 'November wings' fly into the blue sky.
"As a part of the Spanish program at Highland Hall, we share authentic traditions with the students in a way that gets them involved," Hydle continues. "We started this project by getting all of the material ready - three sticks for the frame, tissue paper, scissors, glue and string. Then the students tied the sticks together with a piece of string while also wrapping a string around the outside of the frame making a hexagon. After completing the frame the students used their creativity to make amazing designs out of tissue paper. Once the strings and tails were attached, the kites were ready to soar!"
On the day students were to fly the kites, Hydle recounted the story of "Un Barrilete para el Día de los Muertos" (A Kite for the Day of the Dead). "It was amazing to see how they all helped each other and how much joy they found in watching their kites soar over the campus," she says.
What Hydle didn't expect was how the personal connection she forged between these southern Californian students and her native culture would transform into a social call to action when a 7.4-magnitude earthquake rocked Guatemala on Wednesday, taking the lives of an estimated 52 people and leaving thousands of others without homes, electricity or water across San Marcos, Quetzaltenango and Solola states in Guatemala.
In response to this tragedy, seventh graders and other students at Highland Hall have organized a "Regalos de Corazon para Navidad (Gifts from the Heart for Christmas) Earthquake Relief Bake Sale and Toy Drive" to help the children in affected areas.
The bake sale is scheduled for Wednesday, November 21 and Friday, November 30, from 1:00 -2:00 pm in the Highland Hall traffic circle and again during the school's Holiday Winter Faire, Saturday, December 1 from 12:00-5:00 pm.
The toy drive will begin at 8:00 a.m., Monday, November 26 with boxes outside Highland Hall's Lower School Office and run until the close of the Winter Faire, December 1 at 5:00 pm. Coats and sweaters from one of the school's other relief collections will also be contributed.
"Learning a foreign language gives us a window into the soul of others and helps develop interest and empathy," says Highland Hall's Administrative Director, Lynn Kern. "Fostering a sense of oneself as part of the human experience across all borders is integral to Waldorf education, and so is social action. We're excited by the joy our students experience in participating in the customs and festivals of the countries whose languages they are learning, and proud of their work to support humanitarian aid to Guatemala."
Highland Hall Waldorf School, located in Northridge, CA and founded in 1955, exemplifies the rich educational traditions of the Waldorf School movement. Its unique approach to learning successfully addresses the changing needs and capacities of children at each stage of development from PreK through High School. Fully 98% of its high school graduates move on to renowned colleges and universities; 42% of Waldorf graduates pursue college majors in mathematics or science. Featuring a curriculum of academically challenging lessons infused with arts and hands-on learning, Highland Hall provides students with a solid academic foundation, the ability to think creatively, a sympathetic interest in the world, self-confidence, and an abiding moral purpose.