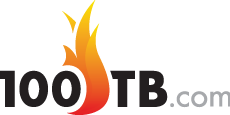 We're pleased to be able to offer a special discount this Thanksgiving.
Salt Lake City, Utah (PRWEB) November 21, 2012
This Thanksgiving, 100TB.com is offering 50 percent off the first month of any hosting contract. Customers can choose from a powerful dedicated server or a modern, highly flexible, cloud server and have half the cost of their first month discounted at the checkout.
100TB.com is a specialist provider of high power hosting solutions and a member of the UK2 Group, an international group of web hosts sharing resources and expertise to deliver a better service to customers around the world.
"We're pleased to be able to offer a special discount this Thanksgiving, allowing more customers to get started on experiencing either a high power dedicated server or cloud server," said Thomas Hancock, the managing director of 100TB.com. "Now there's something to be thankful for this year!"
The option of a dedicated or a cloud server allows customers to choose the kind of hosting that suits them best. A dedicated server gives full control over a complete server with access to all its resources. A cloud server provides full scalability if the need for access to resources change, along with the ability to move a server instantaneously to a new location in the unlikely event of downtime. With 100TB.com, both types of server come with a domain name for life, unlimited SSL certificates for life and access to AnyCast DNS setup; all absolutely free!
To claim the offer, customers simply need to enter the coupon code "TG50" during the usual online order process. The discount will be reflected on the checkout page. The offer will last over Thanksgiving week until Sunday, Nov. 25.
ABOUT 100TB.com
The originator of 100TB dedicated servers, 100TB.com offers the latest in high power and high performance dedicated server hosting. Through their global network of on-demand data centers 100TB.com provides cloud and dedicated servers to clients across the globe and are committed to providing innovative and powerful hosting services. 100TB.com's technology is backed by the best-in-class network equipment, server hardware and world-class 24 x 7 support. 100TB.com is part of a global group of brands known as the UK2 Group. The UK2 Group has provided Web hosting, domain registration and Internet services to consumers and business alike since 1998. For more information about 100TB.com, visit http://www.100TB.com.