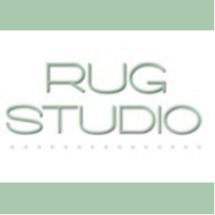 San Antonio, TX (PRWEB) November 20, 2012
RugStudio is proud to announce the introduction of Bashian rugs to our lineup of top-quality rugs. Since 1931, Bashian has been an importer and creator of fine Oriental rugs. They have been a leader in the industry and a recognized benchmark of quality. Bashian offers a vast selection of elelgant designs that span motifs from the traditional to the contemporary. With such a wide range of patterns, colors, and textures, their handmade masterpieces are true works of art that are sure to compliment any décor.
Rugstudio is also pleased to carry the Safavieh and Surya lines. Safavieh and Surya remain most sought after as they continue to grow in popularity. Safavieh raises the bar focusing on quality, talented experts, construction techniques, and cutting edge designers. Surya has become an industry leader pairing today's trendiest colors and style with tried and true weaving methods. Both brands offer unbeatable value for their quality and craftsmanship.
RugStudio.com, a division of Oriental Rug Gallery, L.P., knows the rug business. With over 80 years of experience in the industry, success has been had from manufacturing and importing to wholesaling and retailing. The key to success has remained the same since day one: offer a great selection, sound values, and outstanding service. Rugstudio.com offers free shipping, no tax, and 30-day return policy on all rug purchases.
About RugStudio.com
RugStudio.com (RugStudio) is a division of Oriental Rug Gallery, L.P. a family-owned business located in San Antonio, Texas with a rich history in the rug business. For four generations, RugStudio has maintained roots in highly service-oriented retail division - partnering with retail shops of all shapes and sizes throughout the US. With a 100,000-cubic foot warehouse and tens of thousands of rugs on hand, RugStudio is able to ship most in-stock items within 24 hours of your order.