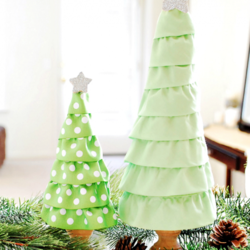 Cleveland, OH (PRWEB) November 21, 2012
In preparation for the holiday shopping and Christmas crafts season, ConsumerCrafts announces their Cyber Monday sale on Monday, November 26th. Shoppers can enjoy 30 percent off all Christmas craft supplies and other merchandise--most of which is already priced around 40% off MSRP. Plus, shoppers can enjoy free economy shipping on all of their kid's craft supplies and other crafting essentials. There is no minimum purchase required, and the sale is open to all consumers.
With their one-day-only Cyber Monday sale, the online craft store offers shoppers the opportunity to grow their craft and stock up everything related to crafts. Consumers can find everything from basic craft supplies, yarn, jewelry making supplies, beads for jewelry and crafts, kids' crafts and unique toys, baking and candy making supplies, home décor items, scrapbooking supplies and so much more.
After the Cyber Monday sale, crafters can still shop ConsumerCrafts for a wide selection of affordable craft supplies online. Along with a huge selection of Christmas and kid's craft supplies, shoppers can also find project ideas and inspiration that will keep them busy all holiday season.
About ConsumerCrafts
ConsumerCrafts is an online only craft store that offers a full line of everything craft related at very competitive price points. Established in 2007, ConsumerCrafts is a privately owned company based out of Cleveland, OH. ConsumerCrafts offers craft supplies and more through their VeriSign and McAfee secure Web site, http://www.consumercrafts.com.
Crafting has increased in popularity in recent years, thanks in part to a renewed interest in both do-it-yourself projects and handmade goods. The growth of sites Pinterest, Etsy and crafting hobby blogs has offered crafters the opportunity to gain exposure and share ideas and techniques for jewelry making and other types of crafting.
Pinterest has said that its "DIY & Crafts" category is one of its most popular, and a whopping 58% of U.S. households participated in crafts in 2011, according to a survey by the Craft & Hobby Association.
For more information on ConsumerCrafts, contact customer service at customer_service(at)consumercrafts(dot)com.