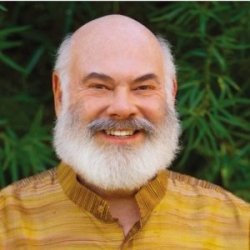 "Journey into Healing is one of the Chopra Center's most popular courses, filling a growing demand for a truly integrative approach to health and wellbeing," said Deepak Chopra
Carlsbad, CA (PRWEB) November 20, 2012
Two of the world's leading pioneers in holistic, mind-body medicine ― Deepak Chopra, M.D. and Andrew Weil, M.D. ― are joining forces to teach the Journey into Healing workshop this March 14–17, 2013 at La Costa Resort & Spa in Carlsbad, California.
Journey into Healing is an in-depth course in mind-body medicine led by Chopra Center co-founder Dr. Deepak Chopra and a team of the world's foremost experts in integrative and holistic healthcare. Every year hundreds of people from around the world attend Journey into Healing ― including health care professionals as well as individuals seeking to learn the principles and practical tools for cultivating health, preventing disease, and living a longer, happier life. Journey into Healing is an accredited course, offering CME credits (Continuing Medical Education) in partnership with the University of California, San Diego School of Medicine.
For the first time, this March Dr. Andrew Weil will be a keynote speaker and guest lecturer at Journey into Healing, a truly integrative course that combines the ancient wisdom and practices of traditional healing systems (with a special emphasis on Ayurveda) with the most recent discoveries in neuroscience, genetics, and other fields of medical science.
"Journey into Healing has been one of the Chopra Center's most popular courses for more than a decade, and it has continued to evolve and expand, filling a growing demand as more and more people realize that health isn't simply the absence of disease and that we aren't doomed by our genes to develop the same illnesses that our parents and grandparents suffered from," said Dr. Chopra.
"Dr. Andrew Weil is a pioneer and a leader in the field of integrative medicine, and we are excited that he will be part of our team of physicians and mind-body healing practitioners teaching at this March's Journey into Healing. It's going to be an extraordinary learning experience for everyone who attends," Deepak Chopra said.
Journey into Healing will take place this March 14–17 at the Chopra Center's location at La Costa Resort and Spa in Carlsbad, California. Early bird discounts are available. Current best pricing offer for 2013 expires November 27. Learn more here.
For more information or to register for Journey into Healing, call 888.736.6895 or visit http://www.chopra.com/journey2012.
About the Chopra Center for Wellbeing
The Chopra Center for Wellbeing was founded by Deepak Chopra, M.D. and David Simon, M.D. in 1996. Located in Carlsbad, California, the Center offers a wide variety of programs, retreats, and teacher training programs that integrate the healing arts of the East with the best in modern Western medicine. The Chopra Center has helped millions of people around the world find peace of mind, physical balance, and emotional healing. The website http://www.chopra.com is your starting point on the path to wellbeing.
About Deepak Chopra, M.D., F.A.C.P.
Founder of the Chopra Center for Wellbeing
Deepak Chopra, M.D. is the author of more than 65 books, including numerous New York Times bestsellers. His medical training is in internal medicine and endocrinology, and he is a Fellow of the American College of Physicians, a member of the American Association of Clinical Endocrinologists, and an adjunct professor of Executive Programs at the Kellogg School of Management at Northwestern University. He is also a Distinguished Executive Scholar at Columbia Business School, Columbia University, and a Senior Scientist at the Gallup organization. For more than a decade, he has participated as a lecturer at the Update in Internal Medicine, an annual event sponsored by Harvard Medical School's Department of Continuing Education and the Department of Medicine, Beth Israel Deaconess Medical Center.
About Andrew Weil, M.D., Director of Integrative Health and Healing, Miraval Resort & Spa.
Andrew Weil, M.D., is a world-renowned leader and pioneer in the field of integrative medicine, a healing oriented approach to health care which encompasses body, mind, and spirit. Combining a Harvard education and a lifetime of practicing natural and preventive medicine, Dr. Weil is the founder and director of the Arizona Center for Integrative Medicine at the University of Arizona Health Sciences Center.
Dr. Weil is an internationally recognized expert for his views on leading a healthy lifestyle, his philosophy of healthy aging, and his critique of the future of medicine and health care. He is also the best-selling author of many books on health and wellbeing, including True Food: Seasonal, Sustainable, Simple, Pure; Spontaneous Happiness; Healthy Aging; Eight Weeks to Optimum Health; Spontaneous Healing; and Natural Health, Natural Medicine.
For press inquiries and images, please contact:
Kathy Bankerd
Chopra Center Marketing Director
(760) 494-1609
http://www.chopra.com