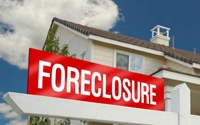 "Knowledge is power, and homeowners can more effectively fight foreclosure by knowing about the process and understanding how current events can affect their outcome"
Indianapolis, IN (PRWEB) November 21, 2012
The foreclosure epidemic is showing no signs of a slowdown. Millions of Americans owe more than their home is worth. Get information from a reputable source while learning your options and staying current with developments in the marketplace that affect foreclosures.
Plainfield, IN: December 4 – Holiday Inn Express - 7-9 PM
Greenwood, IN: December 5 – Holiday Inn Express - 7-9 PM
Carmel, IN: December 11 – Renaissance Hotel - 7-9 PM
Ft. Wayne, IN: December 18 – Hampton Inn – 7-9 PM
An independent, nonprofit organization based in Sarasota, Florida, the Neighborhood Community Foundation strives to help residents develop a better understanding of the foreclosure process, legal rights, and available options and solutions to remain in their homes.
"Knowledge is power, and homeowners can more effectively fight foreclosure by knowing about the process and understanding how current events can affect their outcome", says Jeffrey Pitts, a foreclosure defense attorney who is one of the keynote speakers at the Neighborhood Community Foundation's prevention workshops.
Every week, information surfaces as we investigate and unravel the mortgage and banking industry crisis. What happens every day can affect each homeowner as they navigate the crazy, unreliable flow of foreclosure information such as; discrepancies in communication between homeowners and banks as well as solution based resources for recovery.
News stories shock us every day with newly discovered bank fraud and rampant robo-signing activity. Recently, the major banks and servicers in the US agreed to pay a $25 billion dollar settlement because of fraud in the lending, loan modification and foreclosure processes. Attorney Generals continue to sue the major banks and lenders for fraud. Homeowners are urged to get the facts about their rights.
The Workshop will answer many questions and provide insight to guide homeowners to the next positive step, wherever they may be in the process.
During the workshop Mr. Pitts will share free legal advice about the most common types of errors and violations found in loan documents and foreclosure paperwork and provide a full explanation of the laws that protect homeowners when facing foreclosure eviction. In addition, homeowners will receive information from other non-profit agencies to help them properly assess a practical course of action for their needs.
Topics of the workshop include:

Loan Modifications – Effective techniques that work
Federal Foreclosure Programs – HAMP and HAFA
Loan Audits – How to identify paperwork fraud or loan violations
Lender paybacks – Are you eligible to receive one?
Buy more time in your home – Simple steps to postpone your move
Protecting against foreclosure predators
County agency resources
Real legal defenses
Questions and Answers
To register for the Save Your Home Foreclosure Prevention Workshop, visit http://www.Neighborhood-Community.org or call The Neighborhood Community Foundation at 1-877-306-5299.