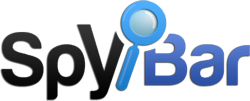 "SpyBar was born out of my own frustration..."
London, UK (PRWEB) November 21, 2012
After starting his web business in 2010, Rob Cornish has become a successful online entrepreneur and keynote speaker. His latest product for digital product creators, affiliate marketers and local business consultants is SpyBar, a browser extension which allows users to "reverse engineer" competitors' websites.
The software has caused quite a stir in the market with over 1,100 copies sold within the first 7 days of launch according to WarriorPlus.
"One of the biggest challenges online business owners have is to keep up with the new features, tools and resources that are constantly being released onto the market," says Cornish, founder and CEO of Gain Higher Ground. "SpyBar was born out of my own frustration of this."
Instead of struggling to stay informed by reading forums, blogs, newsletters and searching Google, SpyBar allows the user to save time by visiting competitor websites and instantly see which Wordpress themes and plugins are being used.
The Wordpress platform for website creation has become increasingly popular in recent years with over 57 million sites now in existence according to official Wordpress.org statistics. One of the keys to this success has been its "open architecture" which allows third party developers to code and publish themes and plugins to customize the user experience. Although SpyBar primarily performs Wordpress analysis it also goes beyond this realm, with newsletter, SEO and contact information provided as well.
"... [another] problem with existing tools is that they are usually desktop or web based so you are forced so switch between them when you need to reverse engineer a site." said Cornish. "Not only that but these tools are often expensive and cumbersome to use. SpyBar provides a high value, inexpensive solution to this right inside the user's web browser saving both time and money."
The results that SpyBar provides are displayed instantly when the user clicks the software's browser icon and are also hyperlinked for further research. For example, clicking a result for a Wordpress theme or plugin takes you instantly to a new browser tab where SpyBar automatically performs a Google search to find the product page, reviews and tutorials on that item. Similarly, clicking on an SEO result will take the user directly to one of two resources where backlink information is displayed.
"This makes is extremely easy for local business or niche marketers who use SEO for traffic generation to acquire the links of their competitors and boost their search engine rankings," added Cornish.
SpyBar software is available for popular web browsers on both the PC and Macintosh and is available, along with a video demonstration at the product website wpSpyBar.Com.
Rob Cornish, an ex-guitar teacher based in London, UK is founder and CEO of Gain Higher Ground which he started on a part time basis whilst still employed as an investment manager. Operating in different online niches, his company sells training, advice and software products.