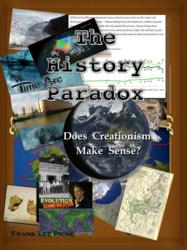 Marlborough, MA (PRWEB) November 28, 2012
A collection of multi-media content is available at http://TimeArc.us. The videos cover prehistoric facts about the end of the ice age. These videos were created as a scientific appendix for a novel. This approaches the issues of creationism, the glacial cycle, and global warming from different perspectives. Using both Science Fact and Science Fiction, the content provides a new insights for the audience.
The hard Science Fiction story Time Arc is a cautionary tale of Time Travel and a compelling tale of global warming. Time Arc is about global warming in a different glacial age that involves an arc of time ten years long within the Glacial Thawing season of the Glacial Cycle. Civilization of that time is attempting to cope with ocean levels increasing 3-5 feet a century. Today, few would have believed that such a dramatic change in ocean level could occur so quickly. Most are shocked when they find out that during the glacial maximum ocean levels are 300 - 400 feet below what they are today, and the glaciers melted within ten thousand years.
There is a short promotional video "Does Creationism Make Sense?" There were over 600 views within a day after it was posted on YouTube. A second video is a 24 minute presentation called "The Paradox of History, Why Creationism makes sense?" which explores mankind's prehistoric legacy. The videos review the last Glacial Cycle relative to human history.
The following web links to support this press release:
YouTube video of "Does Creationism Make Sense?" link: http://bit.ly/PZwk3i
PDF version of "Time Arc – Parts I and II" link: http://bit.ly/QO4Fhh
Hi-Res Video of "Paradox of History" link: http://bit.ly/TIIvzN
###
For more information about this topic, please contact Franklin Paine by calling 617 285-3365 or e-mail Frank at: FrankPaine201x(at)gmail(dot)com