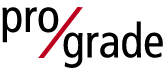 We wanted it to be an all-in-one product, and judging by the results, we succeeded.
Florida (PRWEB) November 28, 2012
Belly fat is perhaps the most stubborn and unsightly type of fat on the body. Every year, millions of people diet, work out and cut calories to try to shrink their waistlines. But new research suggests that Prograde Genesis, a health drink that contains dietary fiber, can reduce fatty tissues in the abdomen and ultimately help shrink waistlines.
Genesis is manufactured by nutrition firm Get Prograde, which focuses its products on ingredients that have been scientifically proven to work. Genesis started out as a green drink rich in vegetable and fruit extracts, but became an across-the-board health and weight loss elixir as Prograde's scientists added more ingredients to the list. One of those is beta glucan, a potent source of fiber.
"We wanted it to be an all-in-one product, and judging by the results, we succeeded," said Jayson Hunter, who directs research efforts at Prograde. "Frankly, people don't want to have eight different pills and supplements to take every morning. Genesis is for weight loss, immune boost, and everyday health."
Dietary fiber helps clear the intestines of undigested food particles, as well as slowing digestion. In a study published in the journal Obesity, subjects with a higher intake of dietary fiber had less visceral adipose tissue, a fatty tissue around the intestines stated Prograde. Coupled with exercise, the fiber also helped reduce belly fat.
Prograde Genesis also contains live probiotic cultures, which are also linked to weight loss. Other ingredients include powerful antioxidants such as pomegranate, blueberries and acai berries.
"The reason we got into the fitness industry was to help people who are frustrated with their body," Hunter said. "Diet gurus don't tell you about the easy supplements you can take to make fitness easier. The research is clear what works and what doesn't. Genesis works."
About Prograde
Prograde Nutrition was founded by fitness experts who wanted to find higher quality supplements for their clients. Prograde emphasizes careful scientific research and testing, and distributes its supplements only through qualified medical and health professionals. Information can be found at http://www.getprograde.com/two-ways-to-burn-belly-fat.html.