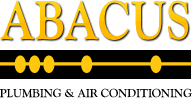 Houston, Texas (PRWEB) November 21, 2012
While the fall season is well underway, a mild heat is sticking around the Lonestar State leaving the air conditioners in many homes and businesses still in operation. In the event that locals find themselves seeking repair for their systems, Houston AC company, Abacus Plumbing & Air Conditioning, is offering customers a break after a long summer of extreme heat and costly cooling expenses. The company is currently offering a coupon for $25 off of any A/C or heating repair service, which can be printed on their website.
While the need for indoor heating has not yet come, it is recommended to turn on your furnace now to ensure it is operating properly ahead of the heating season. This allows time for repair and preventative maintenance, which customers are recommended to schedule now before the peak of the season. Additionally, Abacus Plumbing & Air Conditioning is proud to offer same day service, 7 days a week with convenient appointment times that work around any busy schedule.
About Abacus
Abacus is a Houston air conditioning repair and plumbing contractor serving the needs of residential and commercial customers since 2003. Originally offering only plumbing services, the company has recently expanded their offering to include HVAC services ranging from air conditioning and heating maintenance to indoor air quality services. Abacus also has strong ties within the local community, donating to charities each month through its Count on Us to Care Program.