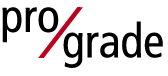 Blueberries are one of the healthiest foods on earth.
(PRWEB) November 28, 2012
Blueberries are a favorite treat to many, but price and seasonal availability means many consumers don't get them often. Get Prograde, a leading science-based health supplement company, decided to change that by including blueberries as a key ingredient in its new drink, Prograde Genesis. Based on new research showing that blueberries lower cholesterol, it was a good call.
Genesis enters the market as a green drink, a type of health drink that supplements fruit and vegetable intake. But researchers at Prograde wanted to go beyond the normal list of greens and add key ingredients with proven health benefits. Blueberries were originally chosen because they're rich in antioxidants.
"Blueberries are one of the healthiest foods on earth," said Jayson Hunter, Prograde's director of research. "They fight inflammation and have been linked to a lower risk of cancer, heart disease, and diabetes. They even improve memory function for the elderly."
The evidence that blueberries can lower cholesterol is new, however. A 2012 study published in the European Journal of Nutrition administered anthocyanin, a compound extracted from blueberries, to hamsters and found that total cholesterol and LDL ("bad") cholesterol levels went down.
"This is promising," Hunter said. "Of course, more research needs to be done to confirm this. But we like to call blueberries the 'superfruit.' Every dose of Genesis contains the equivalent of four cups of fresh blueberries."
In addition to blueberries, Genesis' recipe includes green coffee berries, acai berry, pomegranate, and other antioxidant sources. The beverage also contains dietary fiber, which is also known to lower cholesterol.
"We wanted Genesis to do more than just give you vitamins. We followed the research and chose ingredients to deliver real health benefits. Whether you're after weight loss or a healthy heart – you name it, Genesis has it."
About Prograde
Prograde Nutrition was founded by fitness experts who wanted to find higher quality supplements for their clients. Prograde emphasizes careful scientific research and testing, and distributes its supplements only through qualified medical and health professionals. Information can be found at http://www.getprograde.com/blueberries-and-cholesterol-levels.html.