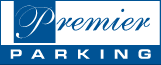 Gatlinburg, Tenn. (PRWEB) November 27, 2012
It is with great pleasure that Premier Parking of Tennessee announces the newest addition to their East Tennessee portfolio - the Pi Beta Phi parking lots in Gatlinburg, Tenn. The charming town of Gatlinburg is tucked away in a serene valley of the Great Smoky Mountains, offering spectacular views of one of the country's most beautiful mountain ranges. During peak vacation seasons the small town's population increases dramatically. Members of the Gatlinburg community and business owners will find that the newly managed parking lot will significantly diminish the pressure put on them by accommodating visitors with improved parking services.
The two surface lots sit at the historic site of the Pi Beta Phi Settlement School, nestled in the arts & education nexus of Gatlinburg. The lots will prove to be an asset to the community to help serve the overwhelming demand for parking. Coinciding with the announcement of their newest East Tennessee parking location, Premier Parking is also pleased to announce that this year will mark the centennial anniversary of this historic women's school.
On the western edge of the Smoky Mountains National Park, Gatlinburg offers a serene getaway, a perfect reprise from the hustle and bustle of everyday life for people from all over the Southeast and Mid-Atlantic regions. More than 16 million visitors come through the Gatlinburg area every year. Premier Parking is looking forward to a continued productive partnership with Pi Beta Phi as well as other Gatlinburg community members and businesses as they work to provide the area with more convenient parking options.
About Premier Parking of Tennessee
Founded in 2001, Premier Parking is the second largest provider of parking management services in Nashville and is quickly expanding through the southeast and other regions of the United States. An active member of their local and regional community, Premier Parking supports sustainable energy by implementing green technology in their facilities and is dedicated to researching the latest parking innovations for added parking convenience. With their proven parking services clients will experience increased revenues and better levels of customer satisfaction. Services include: surface parking lots, commercial garages, office buildings, special event parking and more. For more information on new Premier Parking locations and services, contact them at 615-238-2250.