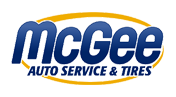 On Black Friday, McGee Auto Service and Tires is offering an oil change for only $15.95 along with Free coffee while you wait.
Tampa, FL (PRWEB) November 21, 2012
Locally owned and operated McGee Auto Service and Tire Centers have announced new online coupon savings available for a limited time to provide unbeatable deals on seasonal auto services during the Black Friday weekend. Right now, customers can save big on Oil Changes, Wheel Alignments and other repair services. Customers can receive $20 off on a computerized 4-wheel alignment using their state-of-the-art technology for a smoother, safer ride. Routine maintenance has never been more affordable with McGee's $19.95 Oil Change that includes a FREE tire rotation and courtesy inspection. Florida customers can schedule their appointment online and receive a free estimate as well as print valuable coupons for savings, all from the comfort of their own home.
On Black Friday, McGee Auto Service and Tires is offering an oil change for only $15.95 along with Free coffee while you wait. Most of the company's locations are open from 7:30 AM to 6:00 PM.
McGee Auto Service and Tire Centers combines their state-of-the-art technology with their fast and friendly customer service to produce unbeatable savings. Customers can browse and shop for tires online with the easy-to-use website. Their large selection of top-name brand tires can be searched by vehicle make, model and year, as well as by size, type, or viewed by special deal. On top of discounts and savings on services and maintenance, McGee's website includes printable mail-in-rebates for tires on some of the best brands in the industry. Customers can log on to McGeeTire.com to search and compare tires, view special deals and offers, print coupons, and read car-care tips as well as find locations or contact their nearest McGee Auto Service Center.
McGee Tire Centers offer a large inventory of some of the top-name brand tires for cars, trucks, and SUVs. All of McGee's service centers from Tampa to Lakeland, Tallahassee to Clearwater and more, include fast, honest assessments on maintenance or repair by highly trained technicians. For more information on McGee Tire's outstanding customer service or to schedule an appointment at a nearby location, log on McGeeTire.com today!
About McGee Auto Service and Tire Centers: Since 1974 McGee Tire Centers have become a trusted name in auto service and performance. Offering 6 Major brands for all tire demands, with over 28 locations across Florida and in Tampa, McGee has expanded from its humble beginnings to meet all of its customer's automotive needs. McGee's offers a full spectrum of auto repairs, specializing in honest assessments, outstanding customer service, and confident and highly trained technicians to answer questions thoroughly. McGee will continue to serve the community for many years to come, becoming a leader in all of Florida's automotive service needs.
Be Gremlin Free with McGee!
http://McGeeTire.com was built and powered by Tire Company Solutions (TCS)
Tire Company Solutions, a Microsoft Certified Partner, develops and markets both off-the-shelf and custom tire software solutions, web applications, ecommerce platforms, and support and consulting services to tire companies across the US and Canada. TCS has built a product base, which continues to prove itself as a revenue increasing, business streamlining asset to any size tire business. TCS has tools unmatched in the industry, and customization within each of its products to cater to the way tire dealers and retreaders do business. TCS's home office is located outside Nashville, TN with a second location in Salt Lake City, UT.