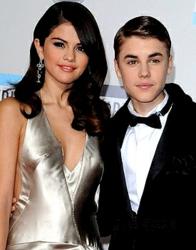 ...the last two days, the couple was trying to work out their relationship.
Los Angeles, CA (PRWEB) November 21, 2012
Following Kristen Stewart and Robert Pattinson's break up drama, another young Hollywood couple was recently on the split spotlight. As reported by hollywoodlife.com, Justin Bieber and Selena Gomez were that another young couple. However, Video Inside updated the two has already reunited.
Based on the report, it was Selena who initiated the split and was screaming when she ended their two-year relationship. Further, the report shared that the reason behind it was jealousy and Bieber's flirting with other girls.
But with both Bieber and Gomez neither confirmed nor denied the assumed cause of their split, people started to formulate different theories, Video Inside said. Among those theories it shared, was that Gomez cheated on Bieber. However, a source close to the couple denied it and said Gomez never had any affair.
Here is an excerpt from the post Justin Beiber and Selena Gomez Called It Quits by Video Inside.
"The whole drama about Kristen Stewart cheating on Robert Pattinson seemed to have died down. Or maybe, it was just really overshadowed by their latest Twilight quest. Nonetheless, just because they are now back together, doesn't mean everybody in Hollywood land is now dandy. And that's so true for Justin Beiber and Selena Gomez...at least for weeks.
Earlier this month, Justin and Selena reportedly broke up. And as expected several reasons were pointed out. There is the "they're spending so much time apart," the "they're young and have jealousy issues every now and then" reasons. And of course, there is also the classic cheating cause."
The past few weeks had surely been tumultuous for Justin Beiber and Selena Gomez, commented celebrity news site Video Inside. However, it added that in the last two days, the couple was trying to work out their relationship. In an AMA after-party, it shared that the two were spotted hand-in-hand. And just on Monday, it also related that the couple went out a dinner with some of their friends.
Read More of the Hottest Celebrity News Today at VideoInside.org