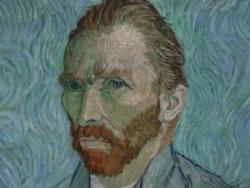 Consumers still have a choice in quality lighting and the name is SoLux.
Rochester, NY (PRWEB) November 27, 2012
With the phasing out of many incandescent lights on store shelves due to the impending light bulb law, SoLux is quickly emerging as the best and most popular option for consumers who demand light sources with optimal color rendering.
SoLux lighting provides the closest simulation of natural daylight of any light source on the market. With SoLux colors look true and natural in addition to enhancing visual acuity. Due to its low voltage rating, SoLux is exempted from the light bulb law. The bulbs inventor, Kevin McGuire, a graduate of the University of Rochester's Institute of Optics, set out to produce a light source that replicated the visible spectrum of the sun to near perfection. McGuire explains why it is necessary to replicate the entire visual spectrum of daylight in order to see colors properly, "Consider why an apple appears red. The pigments in the apple's skin have the ability to reflect red light back to the eye making the apple appear red. All the other visible colors are absorbed by the apple's skin making them invisible. This is why you see the apple as red and not some other color. Colors depend on a light source to reveal them. Alternative sources like LEDs and fluorescent lights routinely lack red light making a red apple appear faded, unnatural, and unappealing. SoLux on the other hand will render an apple as it looks hanging from the tree"
So why purchase LED's and fluorescent lights? They tend to be more energy efficient which is important for certain applications like lighting large areas such as warehouses and parking lots. The color of a car parked under a street light, however, will change for the same reason the color of an apple changes under unnatural lighting. The lighting from the street light is missing important colors prohibiting the eye from seeing the car's true colors. This same effect also occurs when LEDs and fluorescent lights are used inside homes. Colors on fabrics, counter-tops, flooring, and walls appear washed out, dull, and faded.
One of SoLux's primary markets is the art market. Due to its superior color rendering ability, SoLux has been specified by museums and art galleries around the world including the van Gogh Museum, National Gallery of Art, and most recently SoLux was chosen to re-light the entire Musée d'Orsay in Paris France home to the largest collections of French Impressionist paintings in the world including works by: Degas, Cezanne, Monet, Cassatt, Renoir, van Gogh, and Gauguin.
The good news for all consumers is that SoLux had always been available for sale to the general public and also costs less than a comparable LED and fluorescent source. According to Kevin McGuire, "I use SoLux in nearly every room in my home: the living room, family room, kitchen, hallways, play room, and also in my walk-in-closet." SoLux is fully dimmable and its effective lifetime is greater than competing products. SoLux's color and output remains constant whereas the competition's color typically shifts and output reduces over time. Consumers still have a choice in quality lighting and the name is SoLux.
SoLux is a patented light source sold by Tailored Lighting Inc., Rochester, New York 14624 SoLux provides an unparalleled replication of natural daylight. Use of SoLux in many of the world's top museums including the Musee d'Orsay, van Gogh, and Guggenheim Museum is testament to its unmatched color quality. SoLux also has eight times the life and twice the efficiency of standard incandescent sources, does not contain the mercury found in fluorescent lights sources, and is a fraction of the cost of LED sources. For more information visit http://www.solux.net or call (800-254-4487)