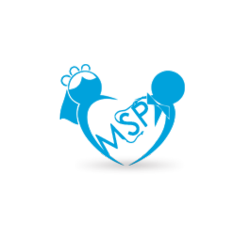 Weddings are one of the most special days of a couple's lives
Pittsburgh, PA (PRWEB) November 27, 2012
Weddings are one of the most special days of a couple's lives. It's a celebration that marks the beginning of a new life together and is a time for friends and loved ones to gather. In order for the actual wedding to come together smoothly, it usually requires careful planning and working with vendors to make sure a couple's dream becomes a reality. Unfortunately, things don't always go as planned and certain details may get overlooked. As a result, complications sometimes arise which can be stressful and take away from the moment at hand.
That's where Make Some Plans comes in. This multi-faceted website has everything you need to successfully plan a wedding and ensure that everything goes off without a hitch. Whether you want a small, intimate wedding or one on the larger scale with hundreds of guests, Make Some Plans makes the process of planning it as simple and painless as possible. To do so, this website partners with over 400,000 vendors to cover every aspect of a wedding regardless of your budget. Their extensive list of vendors allows you to search by location to find the perfect venue in your local area so that you can enjoy the scenery you desire.
They make sure you have the proper wedding attire, and can help you find dresses for the bride and tuxedos for the groom. They can help you locate a great limousine rental for the occasion. They also have you covered when it comes to photographers, lighting, floral arrangements and catering. Whether you're looking for wedding venues in New York or catering in Pittsburgh, you can find it on this site. When it comes to entertainment, this website can match you with some of the top DJs in Miami or in any other location. This way, you can be sure that your guests are entertained and everyone has a great time. Basically, Make Some Plans helps take the guesswork out of wedding planning and has all the resources you need to have your ideal celebration.
These professionals understand the difficulties that couples often face when planning a wedding and have streamlined the process to ensure that yours is a success. By placing all the information you need on one convenient website, you won't have to scour the Internet and phone book aimlessly to find what you need. Instead, you can find what you're looking for in one location and save time. In addition, this website's navigation is intuitive and breaks information down according to state and city which makes searches a breeze.
About MakeSomePlans.com
MakeSomePlans.com is an excellent online resource for matching couples with the vendors they need to make their wedding a memorable one. By condensing all the necessary vendors and their contact information on to one easy to use site, visitors can design the perfect wedding without the hassle. Vendors can also submit their info for free! For more information, please visit http://www.makesomeplans.com