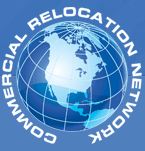 (PRWEB) November 25, 2012
Moving a medical facility requires specialized office moving services. Commercial Relocation Network is now able to provide these services to doctors' offices and other medical facilities. Many of these healthcare offices have sensitive patient information and sometimes millions of dollars of medical equipment to move. Thus, medical professionals should rely on the professional office moving services of Commercial Relocation Network for their specialized moving needs. Click on the link for more information on office relocation.
With continued pressure in the healthcare industry to cut costs, healthcare facilities need an efficient office moving service, to minimize downtime and maximize operation productivity throughout a move project. Whether a healthcare facility is relocating to a new location, or reconfiguring an existing space, Commercial Relocation Network will plan, organize and manage critical office moving services that ensure a successful transition, resulting in a patient-ready facility on day one. Click on the link for information on data center moving.
Medical office moving services from Commercial Relocation Network include complete relocation management. A typical hospital or medical facility relocation requires the coordination of move sequences, where two existing facilities are combined into one replacement hospital. There is typically an overlap of existing furniture to be re-utilized, and the accompanying management of IT/departmental move sequences for schedule cohesion. Click on the link for information on commercial moving services.
The team of office moving service experts assigned to a particular medical facility moving project is able to handle all aspects of the move, including IT disconnect and reconnect, tear down and re-installation of furniture, laboratory prep and relocation and more. Specialized medical office moving services available from Commercial Relocation Network help medical professionals feel confident about their relocation and their ability to get back to helping patients in the shortest time possible.
To learn more about specialized medical office moving services, visit http://www.officemovingcrn.com.
About The Commercial Relocation Network
The Commercial Relocation Network is a membership organization comprised of 50 of the largest office and industrial relocation companies in the United States; the process involved in a relocation company becoming a member of CRN is exceedingly stringent; meaning: we offer you only the very best commercial relocation companies in today's market. Our movers can move you across the street or across the country, in nothing flat, leaving you the precious time you need to continue running your corporation or making sure your office still takes care of business -- even during the move.